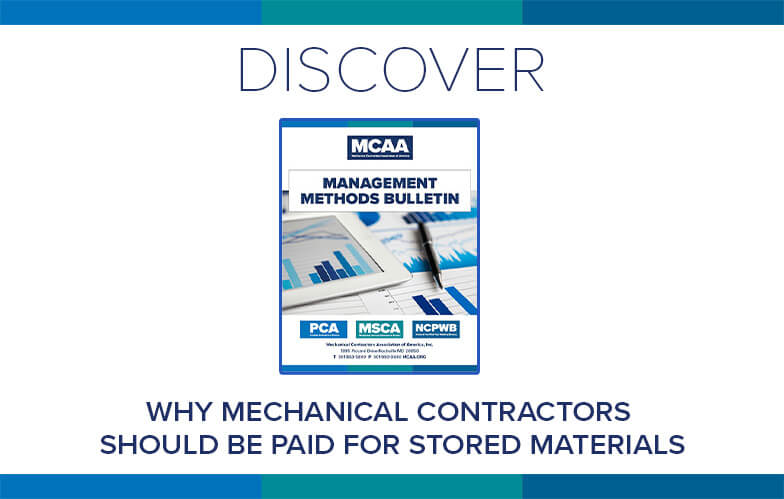 To maintain project schedules and costs, mechanical contractors must purchase major equipment and materials as soon as they receive the notice to proceed. MCAA's Why Mechanical Contractors Should be Paid for Materials Stored On and Off the Jobsite explains the importance of prompt payment for material storage, insurance and handling in maintaining working capital. It's just one of MCAA's educational resources that are free to MCAA members as a benefit of membership.
The bulletin covers:
The importance of ordering materials early to maintaining a project's schedule and costs
When to bring this matter to the attention of the general contractor and the owner
Components of a written payment procedure
The advantages of the mechanical contractor controlling where equipment purchased in advance is stored
The importance of including a clause covering payments in specifications and subcontract agreements
For a full list of available Management Methods Bulletins, visit the Management Methods Bulletins page.
Have Questions or Need Personal Assistance?
Contact MCAA's Frank Wall.
Related Articles