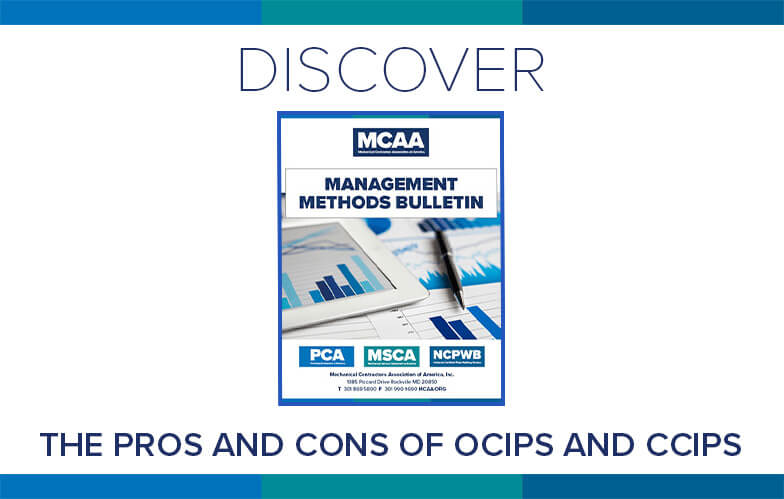 Subcontractors are often required to enroll in "wrap-up" insurance and loss control programs that cover the owner, general contractor (GC) and all subcontractors on a project. MCAA's What Are the Pros and Cons of OCIPs and CCIPs? explains the benefits and drawbacks of two commonly used types of wrap-ups: the Owner Controlled Insurance Program (OCIP) and the Contractor Controlled Insurance Program (CCIP). It's just one of MCAA's educational resources that are free to MCAA members as a benefit of membership.
The bulletin covers:
Considerations when working under a wrap-up
The contract terms of most wrap-ups
Potential estimating challenges
Payroll and claims reporting requirements
Documentation that should be provided to the project sponsor
What to watch for
Exclusions for certain sub-subcontractors
Claims considerations
Post project considerations
It also includes definitions and other information.
For a full list of available Management Methods Bulletins, visit the Management Methods Bulletins page.
Have Questions or Need Personal Assistance?
Contact MCAA's Frank Wall.
Related Articles