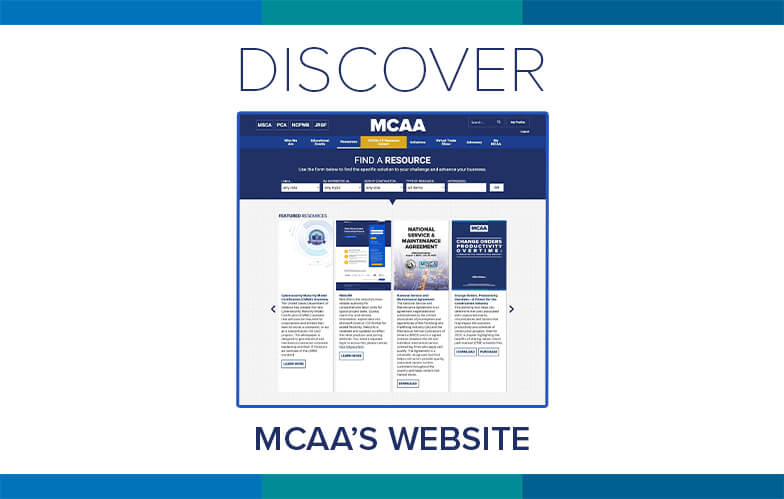 Each week, MCAA will highlight one or more of the educational resources that are free to MCAA members as a benefit of membership. This week, we focus on MCAA's website, home of the latest information and resources from your association, at your convenience.
Use the site to:
The Search feature at the top right of the site can help you quickly find what you're looking for.
Have Questions or Need Personal Assistance?
Contact help@mcaa.org.
Related Articles