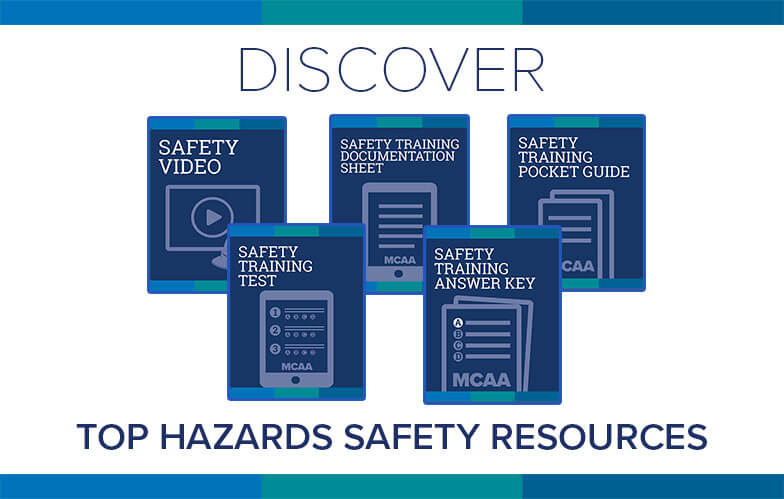 Each week, MCAA will highlight one or more of the educational resources that are free to MCAA members as a benefit of membership. This week, we focus on MCAA's Twenty Top Safety Hazards Training Video – Part 2 and its accompanying materials. These resources will teach your workers to recognize and protect themselves from twenty more of the top safety hazards in mechanical construction.
Your workers will learn how to recognize and protect themselves from hazards related to: fires from hot work, flammable liquids, flammable gases, compressed gas cylinders, pressure testing, line breaking, stored electrical energy, power lines, welding and cutting fumes, asbestos, lead based paint, silica, bloodborne pathogens, excessive noise, heat exhaustion/heat stroke, hypothermia/frostbite, inadequate lighting, unprotected stairways, falls with scaffolds, and falls from scaffolds.
If you missed our last article, you can find information about Part 1 here.
MCAA's Twenty Top Safety Hazards – Part 2 Includes
Video | Pocket Guide | Documentation Sheet | Test | Answer Key
You Might Also Like These Related Resources
Access All of MCAA's Safety Resources
Learn more about safety and health in our industry and access safety-related resources in these locations:
If you have questions about any of these resources or MCAA's Safety Excellence Initiative, contact Pete Chaney.
Related Articles