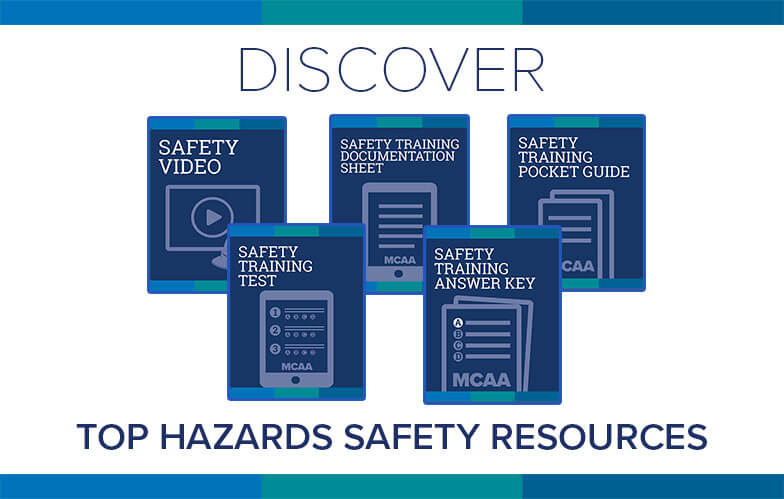 Each week, MCAA will highlight one or more of the educational resources that are free to MCAA members as a benefit of membership. This week, we focus on MCAA's Twenty Top Safety Hazards Training Video – Part 1 and its accompanying materials. These resources will teach your workers to recognize and protect themselves from twenty of the top safety hazards in mechanical construction.
Hazards covered include those related to materials handling, exposed body parts, struck-bys, eye hazards, sharp objects, slips and trips, exposed floor holes, ladders, aerial lifts, perimeter protection, falls, tool guards, damaged rigging, electrical hazards, power cords, welding leads, welding arcs, excavations, hazardous materials and confined spaces.
MCAA's Twenty Top Safety Hazards – Part 1 Includes
Video | Pocket Guide | Documentation Sheet | Test | Answer Key
You Might Also Like These Related Resources
Access All of MCAA's Safety Resources
Learn more about safety and health in our industry and access safety-related resources in these locations:
If you have questions about any of these resources or MCAA's Safety Excellence Initiative, contact Pete Chaney.
Related Articles