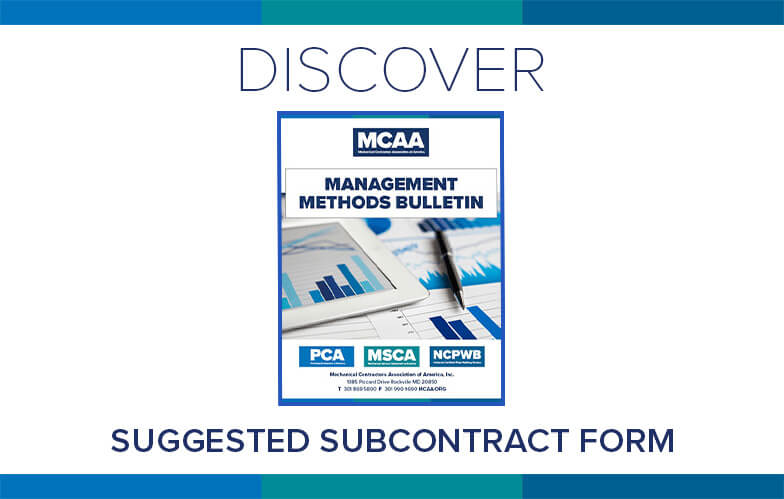 Mechanical contractors must protect their company's interests when hiring subcontractors to assist with projects. MCAA's Suggested Subcontract Form reviews terms and conditions commonly used in subcontract agreements as a starting point for discussions with your company's legal representatives. It's just one of MCAA's educational resources that are free to MCAA members as a benefit of membership.
For a full list of available Management Methods Bulletins, visit the Management Methods Bulletins page.
Have Questions or Need Personal Assistance?
Contact MCAA's Frank Wall.
Related Articles