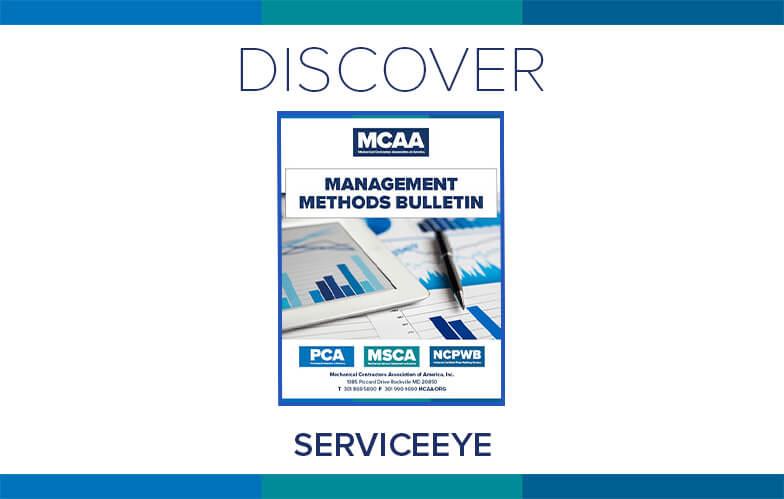 Looking to reduce paperwork costs, H.T. Lyons, Inc. had service mechanics, project managers, and dispatchers work internally to create service software. MCAA's Serviceeye provides details of the affordable solution to inspire others faced with the need to develop or customize software. It's just one of MCAA's educational resources that are free to MCAA members as a benefit of membership.
The bulletin covers:
What Serviceeye is and what it does
How Serviceeye works
Benefits of Serviceeye, including streamlined communication and simplified processes
For a full list of available Management Methods Bulletins, visit the Management Methods Bulletins page.
Have Questions or Need Personal Assistance?
Contact MCAA's Frank Wall.
Related Articles