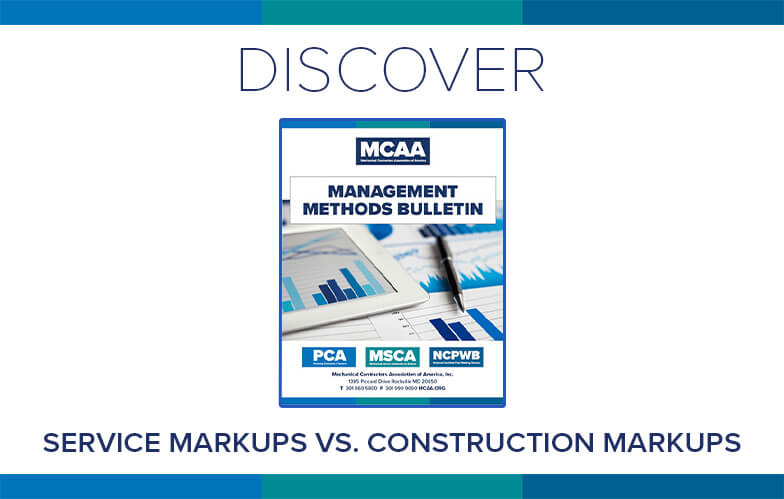 Markups provide funds to cover overhead costs, a fair and reasonable profit, and some cushion in case estimated costs are exceeded. MCAA's Service Markups vs. Construction Markups discusses the elements of a job estimate that may be considered for markups. It's just one of MCAA's educational resources that are free to MCAA members as a benefit of membership.
The bulletin covers:
How overhead differs between service and construction contractors
The role of markups in providing a return on investment
Risk factors, and how they differ between service and construction contractors
For a full list of available Management Methods Bulletins, visit the Management Methods Bulletins page.
Have Questions or Need Personal Assistance?
Contact MCAA's Frank Wall.
Related Articles