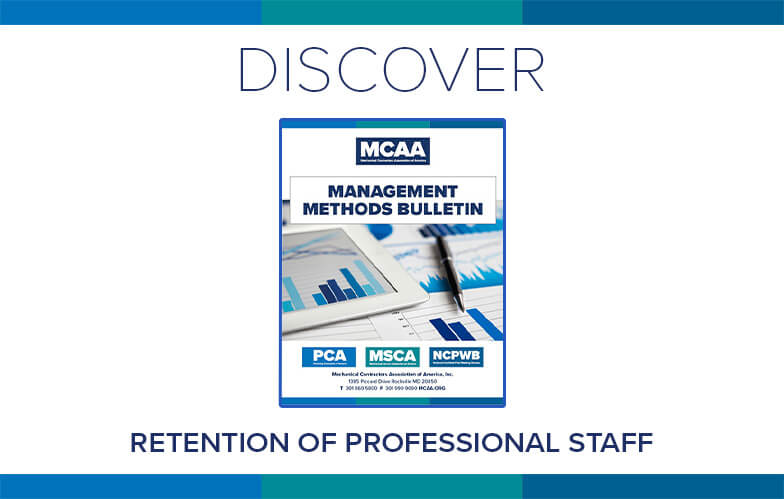 High employee turnover of professional staff is a major issue facing the mechanical contracting industry today. It can have a massive impact on a contractor's productivity and bottom line. MCAA's Retention of Professional Staff outlines specific strategies that contractors can implement to increase their ability to retain employees as well as metrics that can be used to measure the effectiveness of these initiatives. It's just one of MCAA's educational resources that are free to MCAA members as a benefit of membership.
The bulletin covers:
The impact of employee retention
Direct costs of replacing an employee
Indirect costs from an employee's departure
Retention strategies
Case studies
Soft and hard metrics for employee retention
For a full list of available Management Methods Bulletins, visit the Management Methods Bulletins page.
Have Questions or Need Personal Assistance?
Contact MCAA's Frank Wall.
Related Articles