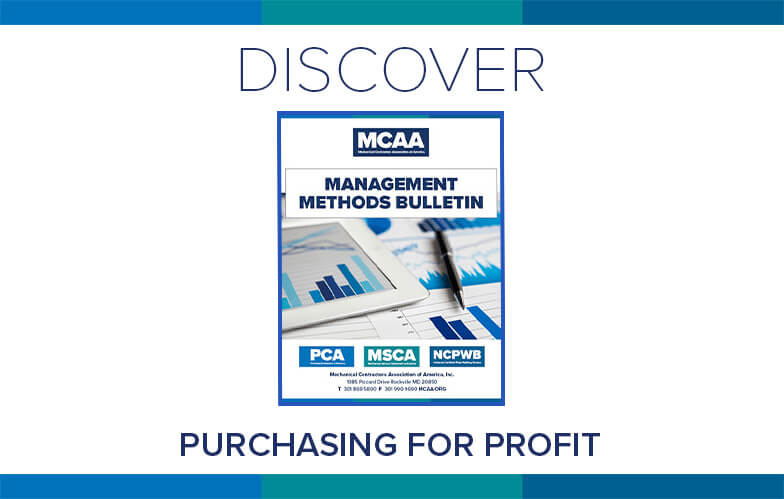 Mechanical contractors looking to eliminate or reduce risk may want to adopt more strict and formal policies regarding the issuance of purchase orders. MCAA's Purchasing for Profit is designed to help you establish purchasing techniques that help protect your business and purchases. It's just one of MCAA's educational resources that are free to MCAA members as a benefit of membership.
The bulletin reviews the items commonly included on purchase orders and offers tips to help you avoid any pitfalls along the way. It includes samples of:
A purchase order
General conditions and instructions
A startup and training demonstration to the customer subcontract
Language regarding manufacturers representatives and commissioning of systems
A certificate of insurance for subcontracts
For a full list of available Management Methods Bulletins, including several on the topic of purchasing, visit the Management Methods Bulletins page.
Have Questions or Need Personal Assistance?
Contact MCAA's Frank Wall.
Related Articles