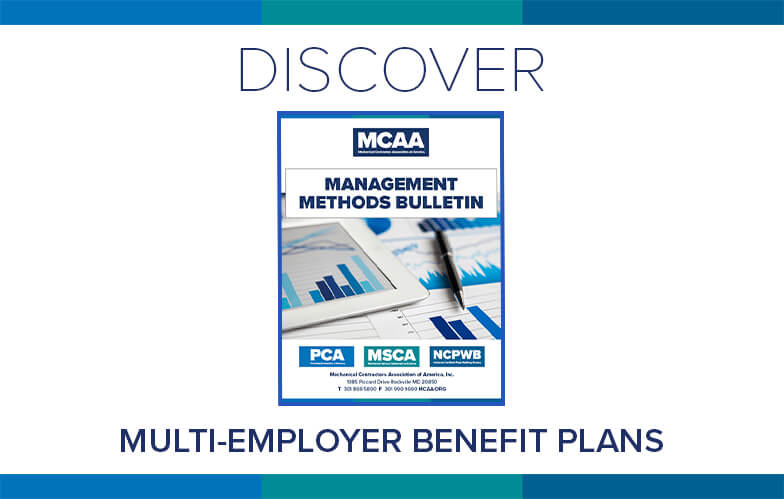 MCAA's Multi-Employer Defined Contribution Plans – Are You Liable for Another Contractor's Delinquency? offers strategies to help you minimize potential liability for uncollected contributions in a multi-employer defined benefit pension plan. It's just one of MCAA's educational resources that are free to MCAA members as a benefit of membership.
The bulletin includes:
An explanation of the various types of multi-employer pension plans
Strategies to minimize potential liability for both contractors and trustees
A comparison of a money purchase pension plans and profit sharing plans
For a full list of available Management Methods Bulletins, visit the Management Methods Bulletins page.
Have Questions or Need Personal Assistance?
Contact MCAA's Frank Wall.
Related Articles