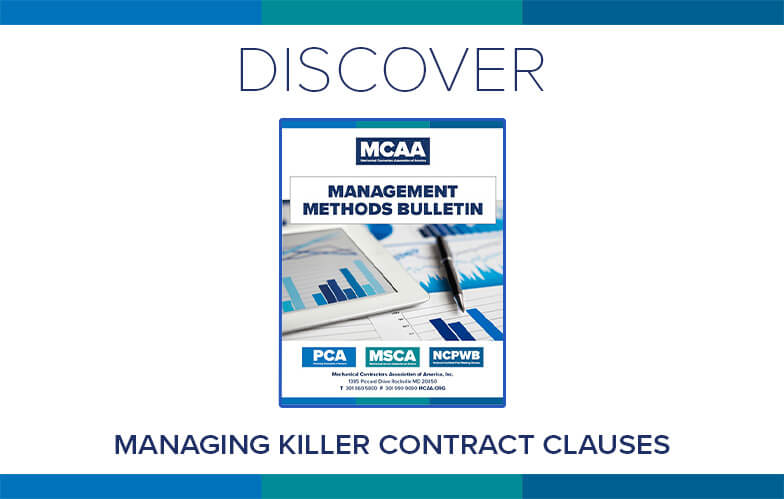 Savvy mechanical contractors pay strict attention to the language in standard, preprinted contract forms and make modifications to protect themselves. MCAA's Managing Killer Contract Clauses provides examples of killer contract clauses and suggestions for modifying the language to eliminate unnecessary risk. It's just one of MCAA's educational resources that are free to MCAA members as a benefit of membership.
The bulletin covers topics related to:
The work
The schedule
Indemnity and insurance
Payments
An assortment of other issues, including assignment, bond forms, notice of claim, attorney fees, venue and choice of law and labor harmony.
For a full list of available Management Methods Bulletins, visit the Management Methods Bulletins page.
Have Questions or Need Personal Assistance?
Contact MCAA's Frank Wall.
Related Articles