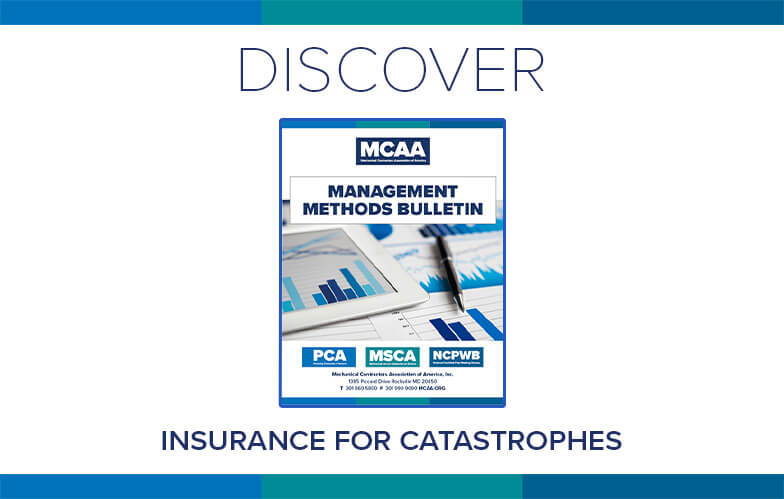 Businesses and their insurers have experienced catastrophic losses resulting from incidents involving terrorism, environmental impacts, mold, asbestos and defective workmanship. Consequently, pressure has increased on business insurers to limit the availability of certain coverages, substantially increase the cost of others and reduce claims. MCAA's Insurance for Catastrophes provides information about various coverages along with solutions to help contractors protect their businesses. It's just one of MCAA's educational resources that are free to MCAA members as a benefit of membership.
For a full list of available Management Methods Bulletins, visit the Management Methods Bulletins page.
Have Questions or Need Personal Assistance?
Contact MCAA's Frank Wall.
Related Articles