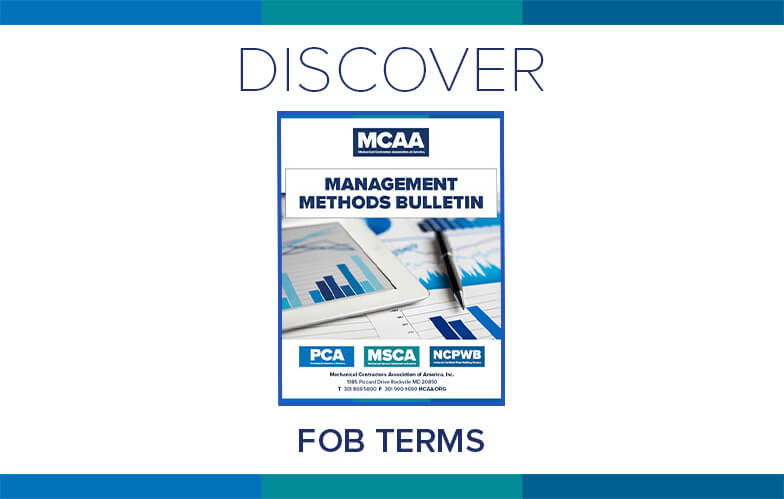 The shipping terms delineated in a mechanical contractor's purchase order determine who assumes risk, claims, control and taxes. MCAA's FOB Terms highlights the advantages and disadvantages of various shipping methods and terms to help contractors minimize liability and risk. It's just one of MCAA's educational resources that are free to MCAA members as a benefit of membership.
The bulletin covers:
Definitions of key terms
Advantages and disadvantages of FOB factory
Advantages and disadvantages of FOB destination
For a full list of available Management Methods Bulletins, visit the Management Methods Bulletins page.
Have Questions or Need Personal Assistance?
Contact MCAA's Frank Wall.
Related Articles