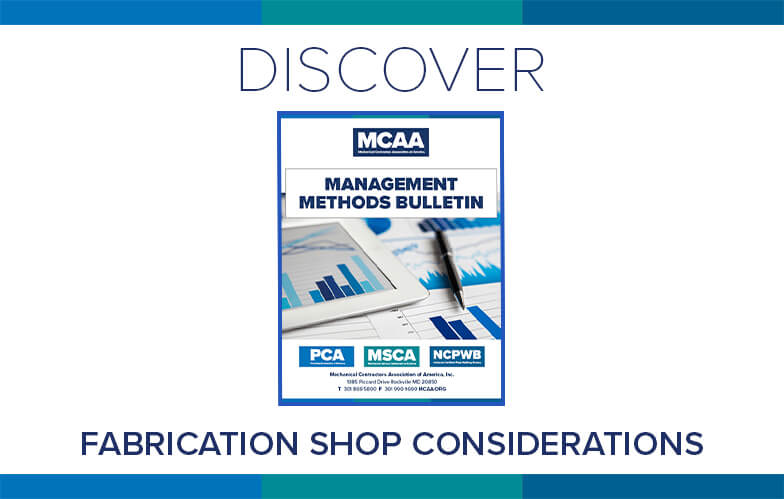 Whether you're establishing a new fab shop or looking to keep yours operating at peak performance, MCAA's Factors to Consider in Establishing, Operating and Maintaining a Fabrication Shop provides tips to enhance your company's productivity and profitability. It's just one of MCAA's educational resources that are free to MCAA members as a benefit of membership.
The bulletin explains the benefits of prefabrication and offers tips for:
Locating the facility
Material handling
Physical and workstation requirements
Considerations such as gas services to support the cutting and welding process
Planning the fabrication process to maximize cost control
Potential quality control documentation requirements
It also addresses potential setbacks of fabrication that should be considered in advance of setting up shop.
For a full list of available Management Methods Bulletins, visit the Management Methods Bulletins page.
Have Questions or Need Personal Assistance?
Contact MCAA's Frank Wall.
Related Articles