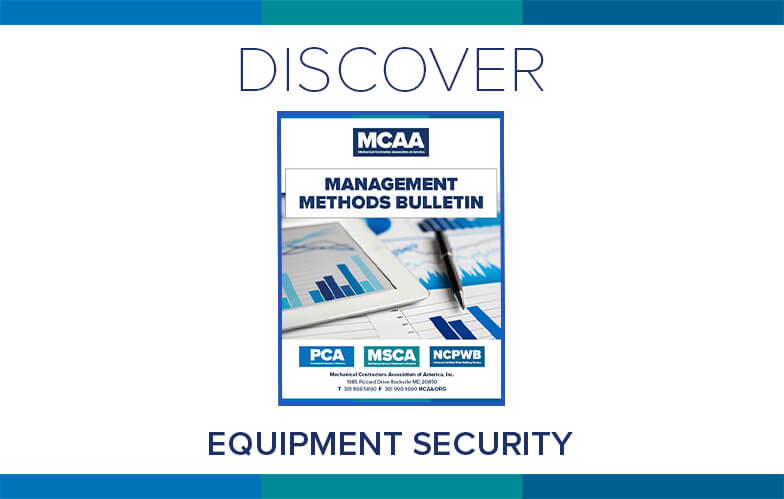 The layout of a construction job site and its corresponding security plan often make the difference between controlling losses and suffering costly thefts. MCAA's Contractor's Equipment: A Guide to Better Security provides general guidelines for improving security. It's just one of MCAA's educational resources that are free to MCAA members as a benefit of membership.
In addition, the bulletin includes advice on construction theft from law enforcement officials.
For a full list of available Management Methods Bulletins, visit the Management Methods Bulletins page.
Have Questions or Need Personal Assistance?
Contact MCAA's Frank Wall.
Related Articles