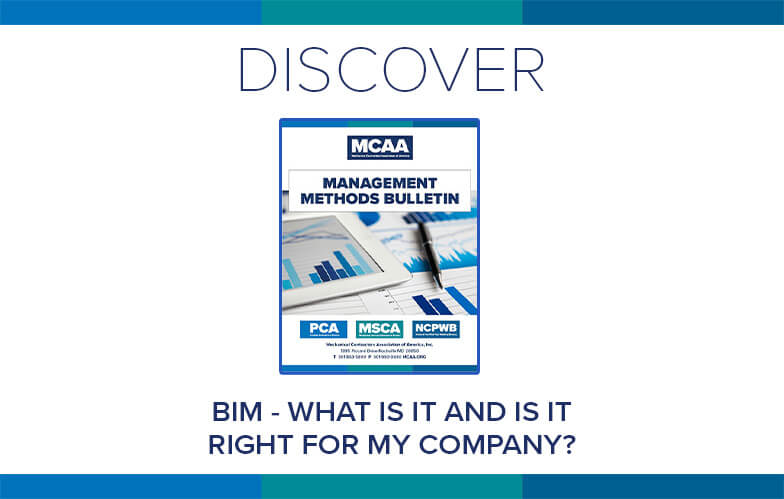 Building Information Modeling (BIM) is a standard requirement in many project specifications. MCAA's BIM – What Is It and Is It Right for My Company? explains what BIM is and offers tips to help companies reap the greatest benefit from this technology. It's just one of MCAA's educational resources that are free to MCAA members as a benefit of membership.
The bulletin covers:
What BIM is
Making the investment pay off
Why it's a good idea to take the lead early
Getting started
The Achieving Spatial Coordination through BIM – A Guide for Specialty Contractors resource mentioned in the bulletin can be found here.
For a full list of available Management Methods Bulletins, visit the Management Methods Bulletins page.
Have Questions or Need Personal Assistance?
Contact MCAA's Frank Wall.
Related Articles