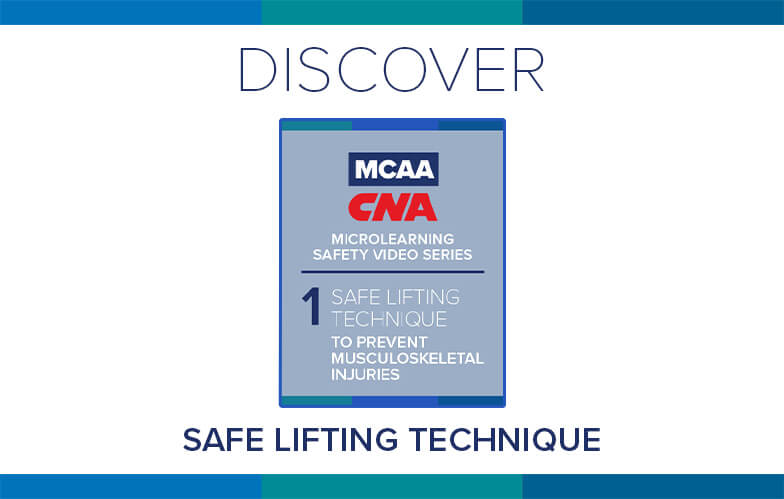 Each week, MCAA will highlight one or more of the educational resources that are free to MCAA members as a benefit of membership. This week, we focus on the MCAA/CNA MICROLEARNING SAFETY VIDEO SERIES: Safe Lifting Technique to Help Prevent Musculoskeletal Injuries. This video will teach your pipefitters, plumbers, sprinklerfitters, welders, service technicians and fabrication shop workers how to protect themselves from the musculoskeletal injuries that occur when materials are improperly lifted and moved by hand.
Your workers will learn:
Why it's important to warm up muscles
To assess how heavy and bulky the items are before lifting or moving them
To get help with items that are excessively heavy or bulky
Proper lifting technique
Proper turning technique
How to safely place an object down
Together with our partners in safety, CNA, MCAA developed the video, which is part of the MCAA/CNA Microlearning Safety Video Series, a series of easy-to-watch safety videos that are under 3-minutes long.
Watch for highlights of the other videos in this series in the coming weeks. They are also available in our Resource Center any time.
Have Questions or Need Personal Assistance?
Contact MCAA's Raffi Elchemmas.
Related Articles