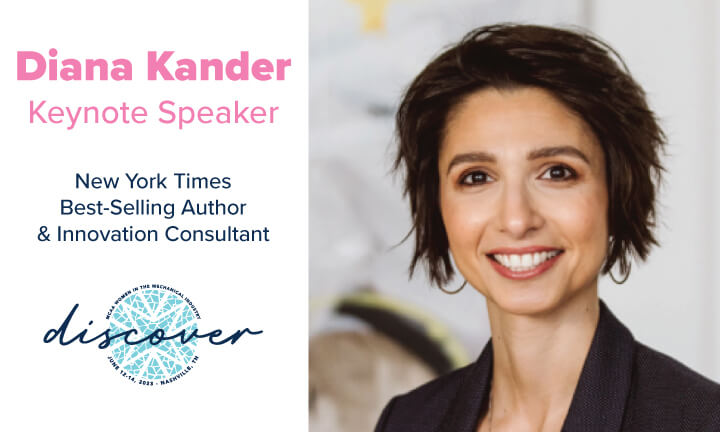 Based on her book, The Curiosity Muscle, Diana Kander's high-energy keynote shows us how we can level up our simple questions to get significantly better results and drive innovation. Diana will help participants understand that the longer they've been doing something, the more likely it is that their expertise has also created some blind spots. Blind spots that could be huge opportunities for growth. She will demonstrate how we struggle with additive bias (looking to add more things to our plate to solve a problem), when taking something away would be the much more optimal solution.  Diana will show how our natural desire to be right gets in the way of our learning and improvement.  
Through hilarious case studies and interactive exercises, Diana will leave us excited to learn and open to changing how you we the world!
Diana Kander a New York Times best-selling author, innovation consultant and keynote speaker, revolutionizes the way businesses look at innovation and curiosity. Diana has spent her career challenging assumptions and asking thought-provoking questions. What kind of culture needs to exist in an organization to ensure innovative ideas and practices? How has Snoop Dogg continued to innovate decade after decade to stay relevant to the next generation? What causes name brands to lose relevance with their customers and go out of business? Can organizational decline be prevented?
Join us in Nashville, TN on June 12-14 for this year's WiMI Conference!

Related Articles