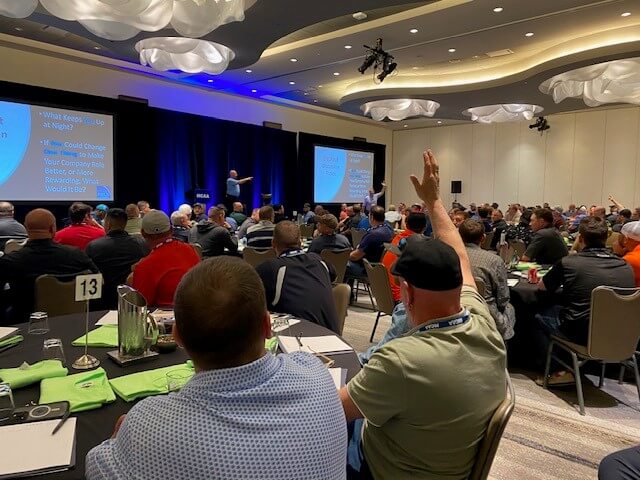 MCAA's Field Leaders Conference (FLC) held May 17-19, 2023 in Chicago, Illinois, saw its largest crowd post pandemic- bringing together nearly 200 field personnel for two and a half days of leadership training and networking. With a packed room, attendees confidently left with a large network of new peers.
"I honestly will never forget this conference experience. The speakers and their messages and the questions asked by my fellow field leaders made a lasting impression on me." – Chicago, May 2023
"My conference team had a lot of conversations building upon the saying, "when you know better, do better." This conference has made us all better which we are thankful for." – Chicago, May 2023
"I am leaving this conference a different person than I arrived- feeling inspired and motivated being surrounded by true field professionals. Thank you to everyone I shared a conversation with." – Chicago, May 2023
Special thanks to MCA of Chicago for their enthusiasm & support in bringing this conference to town!
There are still two more opportunities for field leaders to attend this conference this year – August 2-4 in San Francisco, CA, and October 11-13 in Des Moines, IA. The United Association's (UA) International Training Fund (ITF) is offering $5,500 grants for foreman administrators who attend one of the 2023 MCAA Field Leaders Conferences.
Related Articles