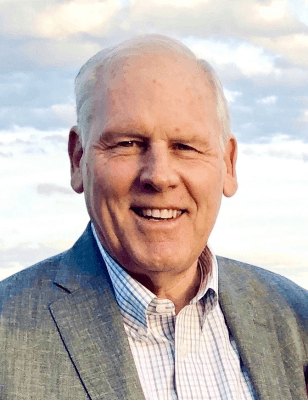 MCAA is saddened by the loss of Robert T. Armistead, P.E., who served as our President in 2010. He died peacefully at his home on June 16, 2020, surrounded by his loving family. Our thoughts are with Susan, Robert, Kane, Bryan and the extended Armistead family during this difficult time. "Bob truly loved the MCAA and his time with everyone involved in the organization. He will be greatly missed," said Timothy J. Brink, MCAA's Chief Executive Officer.
In an announcement to MCA of New Jersey, Inc. members, Executive Director Marty Drobny said, "We will miss our friend much. His positive impact within the industry will live on forever."
Bob was President of Armistead Mechanical, Inc., a fourth-generation mechanical contracting and engineering firm that predominantly serves the New Jersey and New York Hudson Valley areas. The company specializes in commercial and industrial plumbing, heating, air conditioning and process piping. Raised in the family business, Bob worked there over summers and school breaks, learned the trade in the field and later worked with the estimators and project managers in the office.
After college and Navy service, Bob returned to the family business, where under his leadership, Armistead Mechanical developed an impressive project portfolio and a staff that is known for excellent customer service.
When Bob brought his energetic style and understanding of the details of the industry to MCAA, his strong belief in educating students led to an invitation to serve on the MCAA Career Development Committee, where he tirelessly volunteered his time to aid in the development of programs and services for our industry's future leaders. In fact, Bob was one of the committee's longest serving members, acting as a judge during the final round of the annual Student Chapter Competition at many of our annual conventions, and helping to set the standard for the dynamic program it has become today.
A natural off-shoot of his service on the Career Development Committee, Bob's passion for perpetuating the flow of talent into the industry also extended to his position on the National Board of the ACE Mentor Program that educates and mentors high school students about careers in the architecture, construction—including the building trades, and engineering. He also served the Mechanical Contracting Education & Research Foundation, now the John R. Gentille Foundation, which funds many of MCAA's student chapter activities. He also served on the foundation's Board of Trustees as well as on the MCAA Technology Committee.
On a personal note, Bob was blessed with a beautiful wife of over 50 years, Susan, and three sons, Robert, Kane, and Bryan, who work in the family business. In his spare time, Bob served on the Orange County Industrial Development Agency and was active with the Boy Scouts, winning the Orange County Boy Scouts' Distinguished Citizen Award in October of 2009.
Due to the current national health crisis and continuing restrictions, funeral services and interment will take place privately, and a memorial event celebrating Robert's life will be planned for a later date.
Friends are encouraged to share stories, photos, and memories of him with the family by sending letters to: The Armisteads at 6 Hilltop Drive in Goshen, NY 10924.
In lieu of sending flowers, the family asks that you consider a donation to the following organizations:
Related Articles