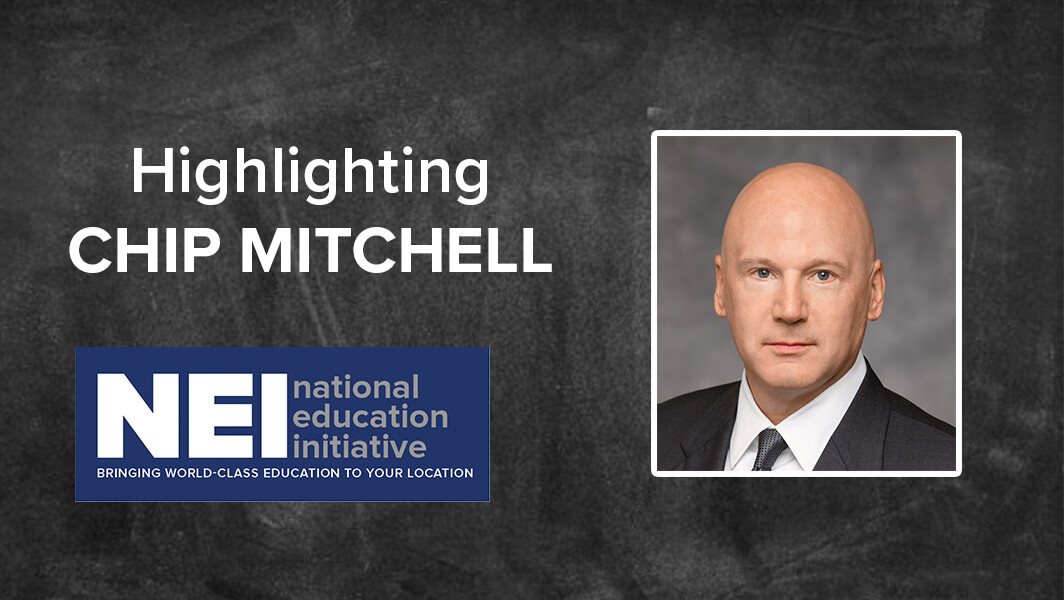 MCAA's National Education Initiative (NEI) Seminars bring our best programs to your local association or your company thanks to instructors like Chip Mitchell, a senior level executive with more than thirty years of combined business and legal experience in the construction industry. Chip helps contractors better understand the risks imposed on their company throughout a contract and how to handle those risks.
Chip is the founder and principal of Blue Fence Advisors, a consulting firm. He also serves as a private arbitrator and mediator, and he is a panel member with the American Arbitration Association.
He teaches those who attend the Legal and Risk Management (LRM) Seminars how to:
Identify risks
Shift risks and negotiate terms
Deal with government contracts
Handle labor and best practices to maintain an ethics and compliance program
Chip's teaching and legal background make him ideally suited to address these topics. He teaches contract management for MCAA's Institute for Project Management. He is also a frequent guest lecturer at American University's law school, on topics ranging from construction contracts to white collar criminal investigations. He also speaks before industry and trade organizations, including the American Bar Association.
Like our other NEI instructors, Chip brings his unique blend of industry and teaching experience to virtual courses, a relatively new NEI offering. Providing top notch, accessible education for everyone in your organization is what the MCAA's NEI is all about! Visit the NEI website for more information about these seminars and a full list of the NEI courses available to MCAA members.
Related Articles