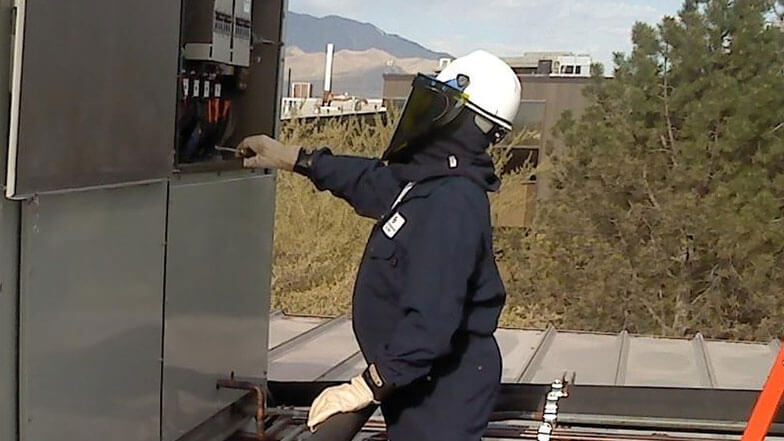 MCAA's Mechanical Service Safety Training Video teaches your service techs how to protect themselves from the most common safety hazards in the field.
Your workers will learn:
How to conduct a quick walk-around vehicle inspection
Why it's important to preplan their days to ensure that they have the right tools, materials and safety equipment on hand
How to protect themselves and others while driving
Why they should check in with their supervisor or someone at the office when working alone
How to safely set up and use ladders
When fall prevention/protection are needed and how to properly protect themselves
How to protect themselves from electrical hazards while working on equipment pushing 480 volts or less
What additional protection is needed when working on equipment pushing more than 480 volts
There's More…
Accompanying materials are also available to assist you in highlighting key training points, documenting worker training and confirming that workers understand the training concepts:
Highlight key training points
Document worker training
Download the Documentation Sheet
Confirm that workers understand the training concepts
Want More Safety Resources?
MCAA has you covered, with a full range of resources to help you protect your workers from injury and comply with applicable safety regulations. Here's where to find them:
On our Direct Links to MCAA & MSCA Safety Resources page, where they're listed by category with links.
In the Resource Center, where you can use the blue Refine Your Search bar to pinpoint exactly what you're looking for.
Have questions or need personal assistance?
Contact MCAA's Pete Chaney.
Related Articles