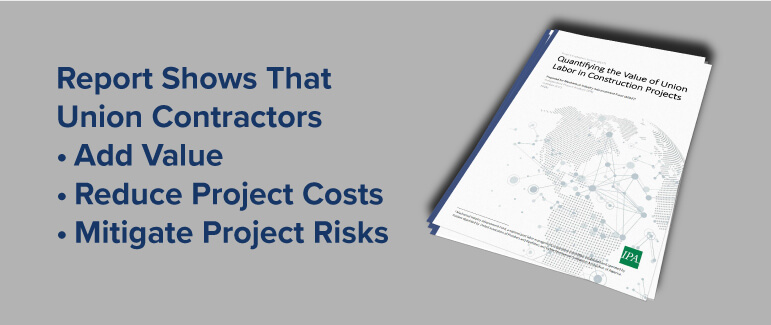 The groundbreaking union-sector productivity advantage report, Quantifying the Value of Union Labor in Construction Projects, funded by the MCAA/UA Mechanical Industry Advancement Fund (MIAF) and performed by Independent Project Analysis (IPA), is gaining widespread attention among local labor/management groups across the country.
Attached below is a news item from BizTimes Milwaukee detailing the scope of the analysis from Building Advantage, a joint labor-management council based in Wisconsin.
The IPA report also was the subject of discussion among principals nationwide in the National Alliance for Fair Contracting, and programs detailing the IPA report also are planned for some upcoming national Building Trades forums. MCAA President Robert Beck and CEO Timothy J. Brink are planning to lead a detailed discussion of the IPA report at the upcoming Western Mechanical Conference. The IPA report also has been widely distributed in Congressional offices in DC and will play a key role in upcoming discussions relating to President Biden's Project Labor Agreement Executive Order.
Related Articles