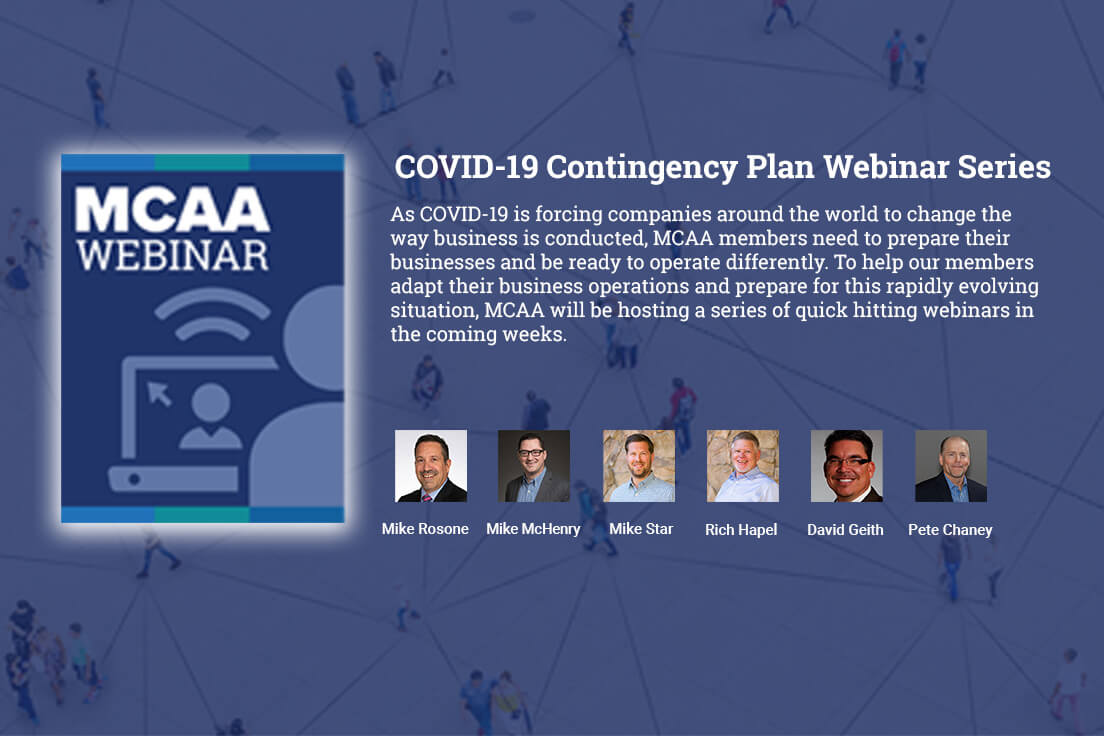 Business as usual is not a phrase we are likely to hear again any time soon – if ever. HVACR and plumbing service contractors need to prepare now in order to remain viable and successful moving forward. Contractors will need to understand their customer's new concerns and challenges as well as your changing role in ensuring the safe and proper operations of their facilities' systems. Join a panel of MSCA leaders on Tuesday, May 5 at 1 PM ET for an open and enlightening discussion on the "new normal" and how best to prepare your service company for the unchartered road ahead. Hear about unique strategies and forward-thinking ideas that are being implemented now as these leaders share their expertise and knowledge.
Moderator: Michael Rosone, Arista
Panelists:  Mike McHenry, Enginuity, Mike Star, Lane Associates, Rich Happel, UMC, Inc., David Geith, EMCOR Services Mesa Energy Systems and Pete Chaney, MCAA
Submit questions that you would like the panel to address when you register for this program!
Related Articles