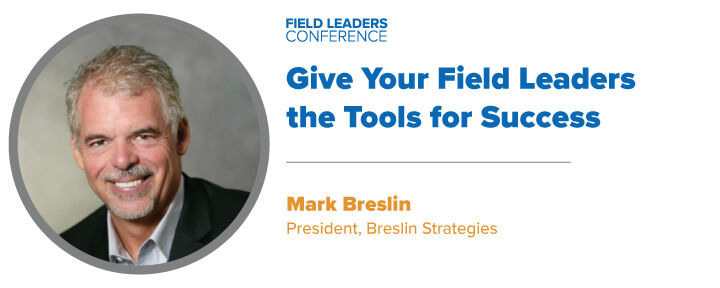 MCAA's Field Leaders Conference is where field leaders realize their importance and value as professionals and members of the management team. Have your field leaders join us in April, May, August or October to learn the skills they need to be business, and results, oriented managers focused on growing company profits and brand.
SESSION HIGHLIGHT
Give Your Field Leaders the Tools for Success
with Mark Breslin, President of Breslin Strategies
Your field leaders are professionals who build people as much as they do projects. Do they have the skills needed to motivate people, use influence over authority and mentor, coach and empower their crews? Mark Breslin's presentation at the Field Leaders Conference offers new ideas, strategies and tools to help them enhance crew performance. Your field leaders will leave Mark's presentation with a new level of energy and vision for their future.
Mark Breslin, President of Breslin Strategies in Alamo, CA, is the fourth generation of his family engaged in the construction industry and he knows its issues first-hand. Mark is known for his straightforward presentation style and as one of the foremost speakers on labor-management relationships, change management and workforce development. He is the author of several books including The Five Minute Foreman—Managing the People Side of Construction and Alpha Dog—Leading, Managing and Motivating in the Construction Industry.
We have four conferences coming up in Scottsdale, AZ (April 3-5), Chicago, IL (May 17-19), San Francisco, CA (August 2-4) and Des Moines, IA (October 11-13). Register your field personnel today! This is a conference you can't afford them to miss.
Related Articles