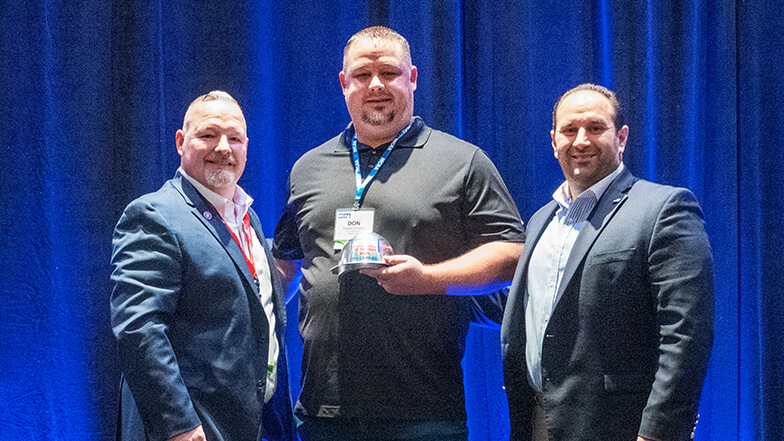 MCAA and MILWAUKEE TOOL congratulate Don Campbell, our 2021 Safety Professional of the Year award winner. Don is a longtime safety leader and vice president at P1 Group in Kansas City, MO, and a member of MCAA's Safety & Health Committee. The award was announced at MCAA's Safety Directors' Conference in Florida. The award is presented annually to a mechanical industry safety and health professional who has led his or her company to achieving an exceptionally high degree of safety excellence.
Don developed P1 Group's robust safety program from the ground up. The program's success has significantly reduced the company's Experience Modification Rating (EMR) and incident rates.
Don joined our team approximately 20-years ago and it is he who created the 'culture of safety' that all of our associates live and appreciate today. Since joining the organization, Don has assembled a team of six other Safety Professionals that help instill our company's credo, 'Safety First, Quality Always'.

– Kollin Knox, P1 Group President
Don has been invited to the MCAA22 convention in San Diego, CA, in March to receive the award on stage during the Awards of Excellence Breakfast.
MCAA and MILWAUKEE TOOL congratulate Don and thank him for his ongoing commitment to safety.
Related Articles