With modern building practices, mechanical, plumbing, electrical and sheet metal contractors must coordinate precisely in their design and building for jobs to be profitable. In Tampa, Florida this week, members from MCAA, NECA and SMACNA extended that collaboration at the MEP Innovation Conference where they came together to learn from each other how new technologies are impacting their businesses.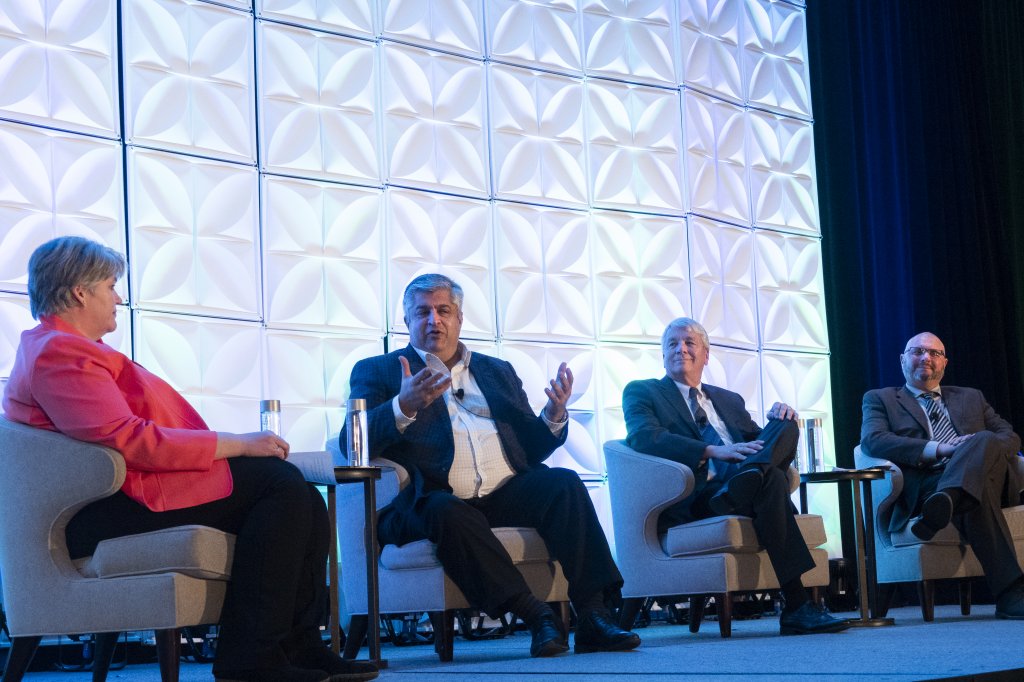 This was the first time all three associations have collaborated on the in-person event. It brought together 450 attendees from the MEP trades to better understand different viewpoints, roles and responsibilities. The benefits of having innovators from across the industry were immediate. MCAA Innovative Technologies Committee Chair Stacy Zerr commented, "At Waldinger, we work all MEP trades and already knew how similar the challenges and solutions are between them. At this conference, I learned just as much from the electrical and sheet metal presentations as I did from the mechanical presenters."
Sharing insights and team building went further than the presentations. As Travis Voss, Helm Group's Leader of Innovative Technologies put it, "For years we have brought project managers and estimators from the mechanical and plumbing side to this meeting. This year, we were able to bring in people from across all of our company to learn, cross train and team build. When they attended sessions together, it gave them a better understanding of the process beyond their focus."
Plans are underway for the 2023 MEP Innovation Conference, and further education is in the works to bridge the gap between conferences. Many of the sessions from the 2022 conference were recorded and will be repackaged into educational videos later this year. These will be released online and available exclusively to MCAA members.
Related Articles