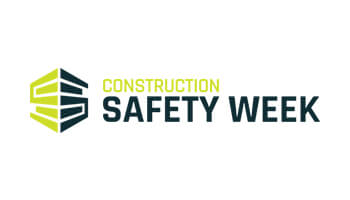 MCAA is celebrating Construction Safety Week May 3 – 7, 2021 by highlighting the resources you need to revisit best safe work practices on fall prevention and protection with your workers. Today we focus on MCAA's Model Fall Rescue Safety Program and Plan.
It becomes extremely dangerous for a worker to hang in a fall arrest harness for more than a couple of minutes, so companies are required to have an action plan in place to rescue workers immediately in the event of a fall and subsequent suspension from a fall arrest harness.
MCAA's Model Fall Rescue Safety Program and Plan helps the user develop a fall rescue plan addressing management responsibility, methods of fall rescue, information on "Qualified Fall Rescuers," and training requirements.
Check Out All of MCAA's Safety Resources
Learn more about safety and health in our industry and access safety-related resources in these locations:
If you have questions about any of these resources or MCAA's Safety Excellence Initiative, contact Pete Chaney.
About Construction Safety Week
Construction Safety Week was started in 2014, when more than 40 national and global construction firms comprising the Construction Industry Safety Initiative (CISI) group and the Incident and Injury Free (IIF) CEO Forum joined forces with a single aim: to inspire everyone in the industry to be leaders in safety.
Related Articles