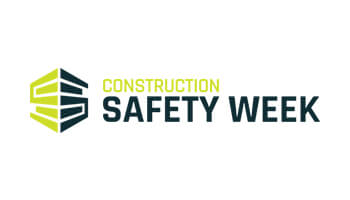 MCAA is celebrating Construction Safety Week May 3 – 7, 2021 by highlighting the resources you need to revisit best safe work practices on fall prevention and protection with your workers. Today we focus on MCAA's Model Fall Protection Program.
MCAA's Model Fall Protection Program describes the fall hazards that are anticipated in the mechanical construction and service industry and addresses safe fall prevention and protection measures involving mobile and fixes scaffolds, aerial lifts, floor holes, wall openings, and ladders. These safety measures, which are covered in detail, include guardrail systems, personal fall arrest systems, fall restraint systems, and floor hole covers.
Check Out All of MCAA's Safety Resources
Learn more about safety and health in our industry and access safety-related resources in these locations:
If you have questions about any of these resources or MCAA's Safety Excellence Initiative, contact Pete Chaney.
About Construction Safety Week
Construction Safety Week was started in 2014, when more than 40 national and global construction firms comprising the Construction Industry Safety Initiative (CISI) group and the Incident and Injury Free (IIF) CEO Forum joined forces with a single aim: to inspire everyone in the industry to be leaders in safety.
Related Articles