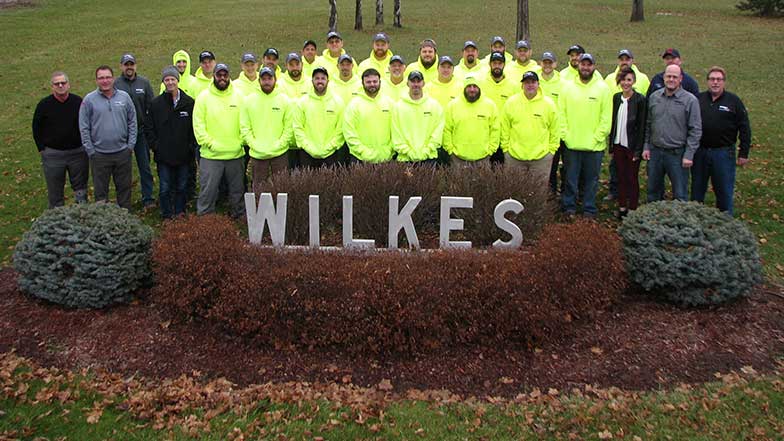 By switching to iBusiness Technologies' MobiliForms mobile solution, Wilkes & Company simplified its reporting and reduced costs so much that the entire system paid for itself within 12 months. The rapid return on investment was particularly welcome, as a previous attempt to upgrade its software was wreaking havoc on the company during the first six months of implementation.
"MobiliForms eliminated lost paperwork and optimized everyone's time, simply and cost-effectively," said Wilkes Owner Glen Ginesi.
Ginesi attended the MSCA conference in October 2017 with the very specific goal of finding a mobile field solution to replace the new software his company had installed not long before. Glen's decision was tough, because a lot of time and money had been invested in the new software that failed to deliver on its promises. He focused on MobiliForms after hearing about its simplicity and successes.
For years, Wilkes had found itself buried in stacks of time cards, daily reports, and safety inspections for each site. Also, strict Mine Safety and Health Administration guidelines require that Wilkes' mining-related work be meticulously documented for safety and conformance reasons. MobiliForms eliminated volumes of paperwork, reduced costs, and derisked Wilkes' mining work by simplifying required reporting.
"MobiliForms eliminated lost paperwork and optimized everyone's time, simply and cost-effectively."

—Glen Ginesi, Owner, Wilkes & Company
"We now know where everything is, completely eliminating lost paperwork," said Ginesi. "Everything goes to the MobiliForms Cloud and then attaches to customer records. We were also tired of trying to adapt our workflows to software; MobiliForms conforms to how we run our business."
Additionally, electronic drawings are easily distributed to and read on Apple® iPads®. The system paid for itself within one year and continues to yield dividends daily across Wilkes' 25 field employees and office personnel.
MobiliForms runs on Apple's iPad, a top choice for contractors seeking battle-tested mobile devices. Apple's underlying iOS deployment platform simplifies managing devices and streamlines content distribution.
For more information, visit MobiliForms.com or contact Steve Metzman at 215-850-5565 or steve.metzman@iBusiness-Tech.com.