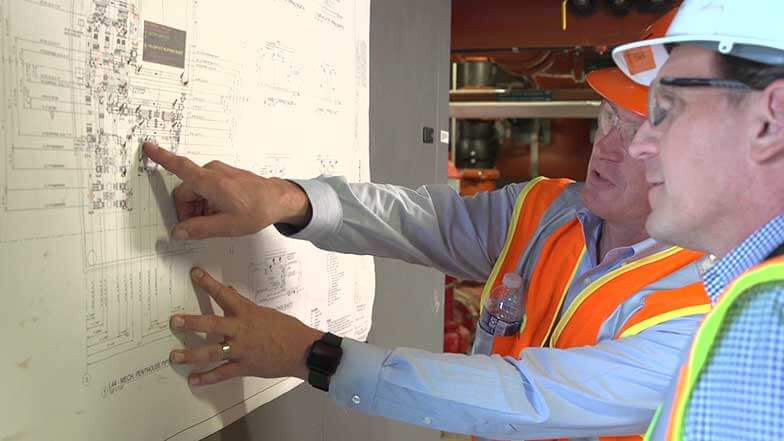 Taking over a project months into the schedule and facing an extremely tight deadline, The Poole and Kent Corporation managed to complete work 15 days early by teaming up with Victaulic's Virtual Design and Construction (VDC) team. The Victaulic VDC team's expertise and use of BIM software allowed Poole and Kent to plan and coordinate so that they could make up for lost time on a new Baltimore apartment building.
Tight Schedule, Tight Space
The Poole and Kent Corporation, headquartered in Baltimore, was responsible for the fast-track installation of the HVAC infrastructure at 414 Light Street, a new, 44-story, 394-unit luxury apartment complex in Baltimore's historic Inner Harbor in the heart of the city. The building includes an urban park on the seventh floor, a skyline swimming pool lined with cabanas, a private fitness club, and a yoga and movement studio.
Over the past 70 years, Poole and Kent has established a reputation as an expert in commercial mechanical design and construction services. They have managed an impressive range of projects, including biotech research facilities and hospitals, mixed-use commercial buildings, mission-critical data centers, energy plants, hospitality and gaming sites, and sports arenas.
The first challenge facing Poole and Kent on this project was a demanding timeline. "We took over the project from another mechanical contractor," explained Donald Campbell, senior vice president at Poole and Kent. "We were brought onto the project six to eight months later than is typical for a project of this size and scope."
For Poole and Kent, that meant the project was immediately behind schedule; in fact, they only had 10 months until the first residents were scheduled to move in and 65 days to complete the mechanical room. As their team nailed down near-term needs and prioritized work, they realized their need for a design partner to assist with the preconstruction modeling of the penthouse mechanical room, allowing them to continue with other tasks.
According to Campbell, the mechanical room posed several challenges, including its limited size, the number of systems and the large-diameter piping that needed to be installed within it, and the fact that the architect had placed it on the top floor. Poole and Kent had to take all of these factors into account during both the layout and construction.
"We realized very quickly Victaulic had the technical capability and resources to provide the services necessary," said Campbell. Leveraging the company's VDC team, Poole and Kent "looked to Victaulic as a strategic partner."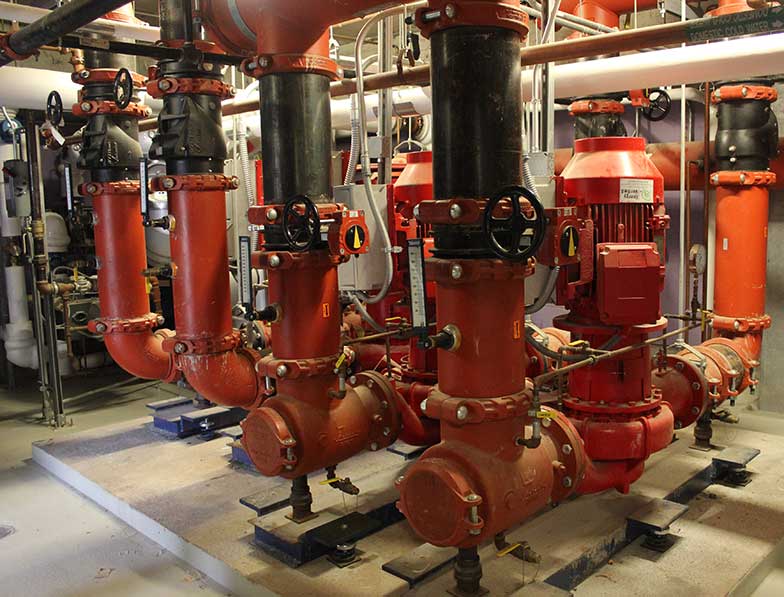 Close Collaboration
The spatial constraints were a particular challenge for Poole and Kent's Building Information Modeling (BIM) Manager, Jeff Bishop, who said the low ceiling heights complicated the design. "We used Autodesk software to overcome some of the constraints, using clash detection spatial coordination throughout the trades," he said. According to Bishop, working with Victaulic's VDC team was like working with an extension of his own.
Moving quickly to the fabrication stage was critical. "We knew we needed to utilize a software platform that would enable us to expedite some of the coordination processes so we could begin fabrication and get caught back up with the original schedule," said Campbell.
As experts in the field, Victaulic's VDC team put Navisworks and Revit to work, along with the company's proprietary software, Victaulic Tools For Revit®, to create models within a tolerance of 1/16″. The software also enabled easy file transfers to the Poole and Kent team, streamlining the preconstruction process. All components installed in the mechanical room—including vibration isolation pump drops, strainers, triple-duty valves, and the connections used for the heat exchanger—were Victaulic products.
Victaulic's BIM Piping Coordinator, Josh MacMurray, explained that accuracy was only one of the many benefits provided by the software. "It allowed us to be efficient," he said. "Our product families and system preferences are designed into the software, which allowed Victaulic to turn drawings around quickly."
Campbell recognized that Victaulic's experienced team and their strong communication with Poole and Kent contributed to keeping the project on track from the beginning. "We had regular meetings to share models and work out any conflicts that existed between the drawings along the way," he said. "Working with Victaulic VDC on this job was a seamless process. We were in constant communication regarding delivery dates, meeting project needs, and identifying potential areas for equipment placement."
This communication allowed the VDC team to identify and prevent several potential issues during the drawing process. It also eased the piping installation in the mechanical room, as VDC delivered designs optimized for constructability and maintainability.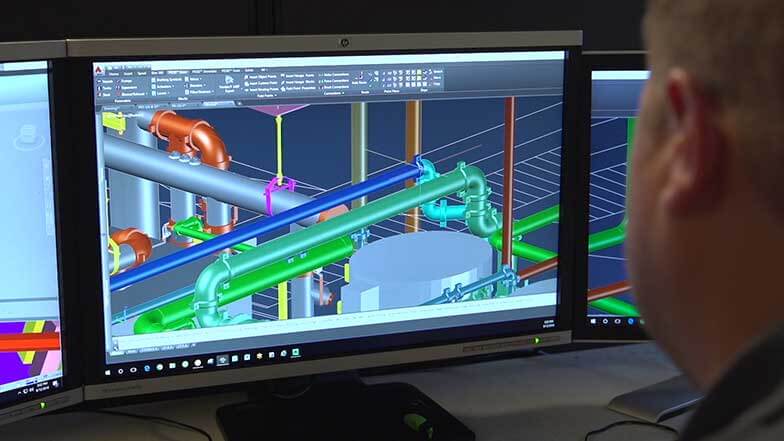 Poole and Kent Superintendent Tom Major was glad to have a partner that could handle the project's restrictive timeline. "We had 65 days to finish a mechanical room that normally would have been done in 10 months," he said. "We successfully completed it in 50 days in the field. Victaulic positively impacted our build schedule—they were able to provide timely drawings and material spools, and we were able to get the material cut, packaged, labeled, and ready for the jobsite."
"The general contractor and owner were not convinced it was going to be possible to meet such a short deadline," said Major. "But we were able to make it happen with the help of Victaulic."
For more information, visit www.victaulic.com. MCAA thanks Victaulic for being a major sponsor of MCAA19 and co-sponsoring the golf tournament.
MCAA congratulates Victaulic on their 100th anniversary.