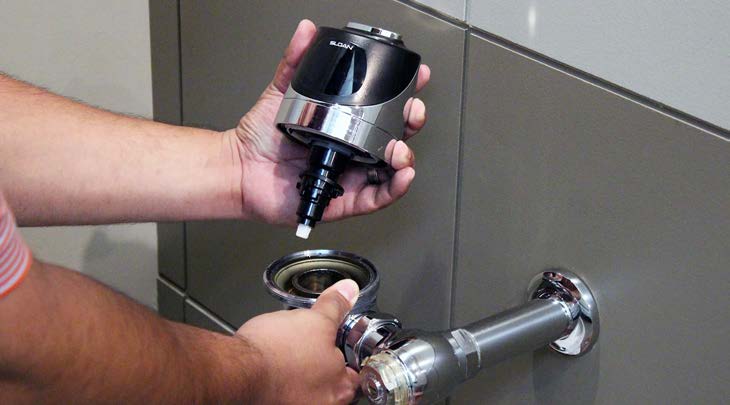 Knowing when to service or replace aging plumbing equipment is critical to maintaining a clean, operational commercial restroom. Like regularly changing the oil in your car, consistent preventive maintenance helps avoid critical, costlier repairs down the road.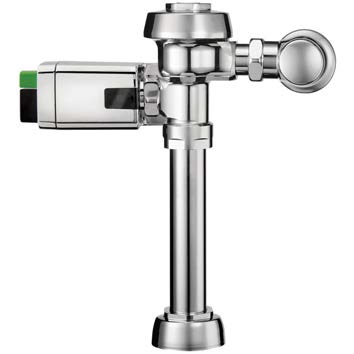 To streamline restroom maintenance and reduce downtime in either new construction or retrofit projects, a best practice is to choose a flushometer that fits the facility and its occupants. When updating existing flushometers, consideration should be given to new, water-efficient models as well as battery-powered options that can provide a more hygienic restroom experience.
Schools and other high-traffic commercial restrooms often benefit greatly from updates or retrofits. In one case of school district renovation project, designers convinced facility owners to retrofit restrooms equipped with over 20-year-old parts. The buildings had not been updated since the late 1990s, before sensor-operated equipment became popular. The building owner was reluctant to install automatic fixtures, but eventually chose Sloan Flushometer Retrofit Kits to update the manual flushometers to battery-operated. As a result, the owner is satisfied with the high-quality, serviceable products and the new touchless environment.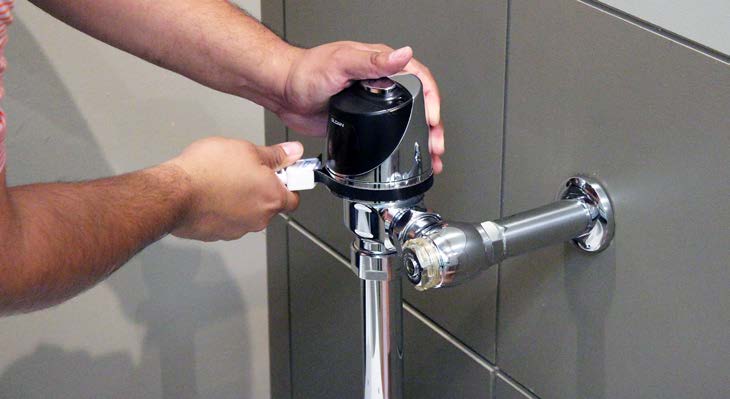 Retrofits are growing in popularity in the commercial restroom area. A high-tech, hands-free restroom is becoming more standard, reflecting the increasing expectations regarding hygiene, convenience, aesthetics, and water conservation.
The restroom may be one of the first places occupants see in a commercial building but one of the last places they expect to see new technology. To eliminate the potential spread of disease-causing bacteria and improve overall restroom cleanliness, electronic sensing technologies enable touchless activation and make pushing the flushometer handle with your foot a thing of the past. Because they dispense water only once per use, they also help conserve water and energy. Whether retrofitting a restroom or maintaining existing parts, in the end, it pays to be proactive.
For more information, visit www.Sloan.com/parts.