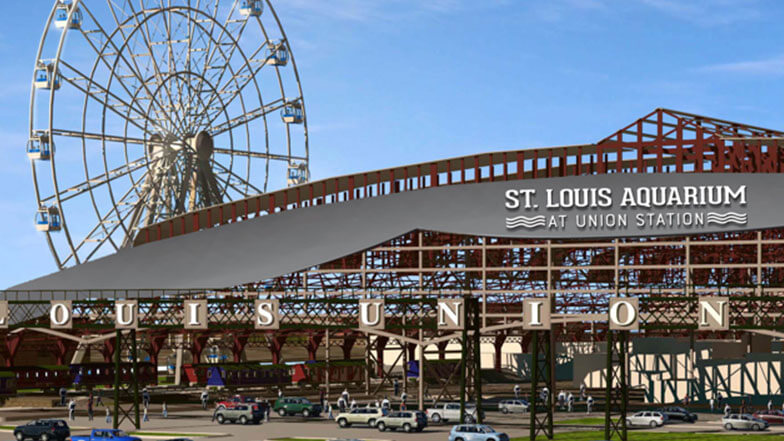 New Aquarium Opens on Christmas Day in Historic Downtown St. Louis
Rock Hill Mechanical knew that Anvil International's Gruvlok® system was a better choice for a new aquarium's mechanical room than the originally specified PVC products. With quick delivery of the Gruvlok parts and the ease of installation, Rock Hill Mechanical met the tight timeline for completing St. Louis's newest tourist attraction.
The Aquarium at Union Square was a much anticipated addition to downtown St. Louis. It was expected to open on Christmas Day of 2019. Rock Hill Mechanical was tapped to outfit the mechanical room, which consisted of air handling units, condensed water, chilled water, and heated water systems.
Despite the fact that the specs for the mechanical room were originally for PVC and CPVC, Rock Hill Mechanical quoted the job for Anvil's carbon steel Gruvlok products, said Jamison Bloebaum, vice president of Design Build Services at Rock Hill Mechanical. The company had confidence in Gruvlok products, having used them successfully in past projects. In the non-corrosive environment of the mechanical room, Rock Hill Mechanical knew carbon steel Gruvlok products would hold up far better to the rigorous vibrations of the nearby pumps than PVC joints in the long term.
Anvil's complete Gruvlok system, including fittings, couplings, and valves, was used in the mechanical room. Gruvlok Slidelok® couplings were used on fittings 8" or smaller, and Gruvlok Rigidlok® couplings were used on fittings 10" or larger.
Anvil International and National Sales Company have a longstanding strategic partnership that allowed the latter to provide competitive pricing and quick deliveries of material to Rock Hill Mechanical Corporation. The combination of the selected products, ease of installation, and a solid collaboration among Anvil International, Rock Hill Mechanical, and National Sales Company made the project a success. The 120,000-square-foot aquarium features more than 13,000 animals from more than 250 species. It also boasts a 250,000-gallon shark tank with over 80 sharks and rays. The aquarium opened to a large crowd on Christmas Day, 2019.
For more information, visit www.anvilintl.com.
MCAA thanks Anvil International for being a major sponsor of MCAA2020 and sponsoring the Annual 5K Fun Run & 1-Mile Walk.