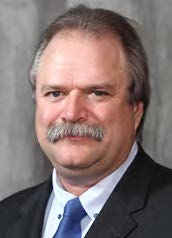 Several of our member suppliers provided us with valuable tips for this issue of Smart Solutions. CNA explains liability for non-owned vehicles, non-business use, and employees' use of cell phones while driving. Grinnell Mechanical Products describes how to get the most out of a supplier's technical services team. Lifting Gear Hire Corporation makes the case for renting over buying equipment to save time and money.
More contractors are seeing how prefabrication improves efficiency, such as Trautman & Shreve, which prefabricated Uponor's crosslinked polyethylene tubing into customized "radiant mats," dramatically cutting installation time. Efficient Victaulic prefabrication strategies and products also enabled Marelich Mechanical to speed up installation. Warwick Plumbing and Heating combined NIBCO products, prefabrication, and building information modeling to keep a major hospital expansion on track and on budget.
Suppliers are also coming up with new products to help contractors keep costs down, such as Jay R. Smith Mfg. Co.'s Quad Close Trap Seal Device, which helped Brandt minimize installation time. John W. Danforth Company employed Viega's MegaPress® carbon steel pipe joining system to save materials costs.
This issue demonstrates that cutting energy use and costs has become a priority for all types of projects, and new information technology is the tool that helps contractors achieve project goals. Straus Systems, for example, is expanding business by installing innovative Johnson Controls software that tracks energy use and spending. Limbach Company uses AirAdvice software and sensors to identify energy-saving fixes and drive business.
Soefker Services, LLC, is using Polar Technology software to manage their reclaim process for R-22 refrigerant. MMC Contractors overcame a museum's complex design and environmental challenges with Technical Sales International software and tools.
H&R Mechanical Contractors found the ideal solution for a building that needed a quiet, energy efficient HVAC system with Baltimore Aircoil Company's PT2 Cooling Towers. ACCO Engineered Systems solved a client's air conditioning problems with BITZER CSW Screw Compressors. By opting for Carrier's geothermal exchange system, Elliot-Lewis helped a historic landmark upgrade its heating and cooling plant and earn LEED® Platinum certification. With Greenheck products, an Iowa animal shelter cut its energy bills.
MCAA is happy to partner with suppliers that help you save—whether it's saving time, saving money, or saving the environment.
Frank Schaetzke, Chairman