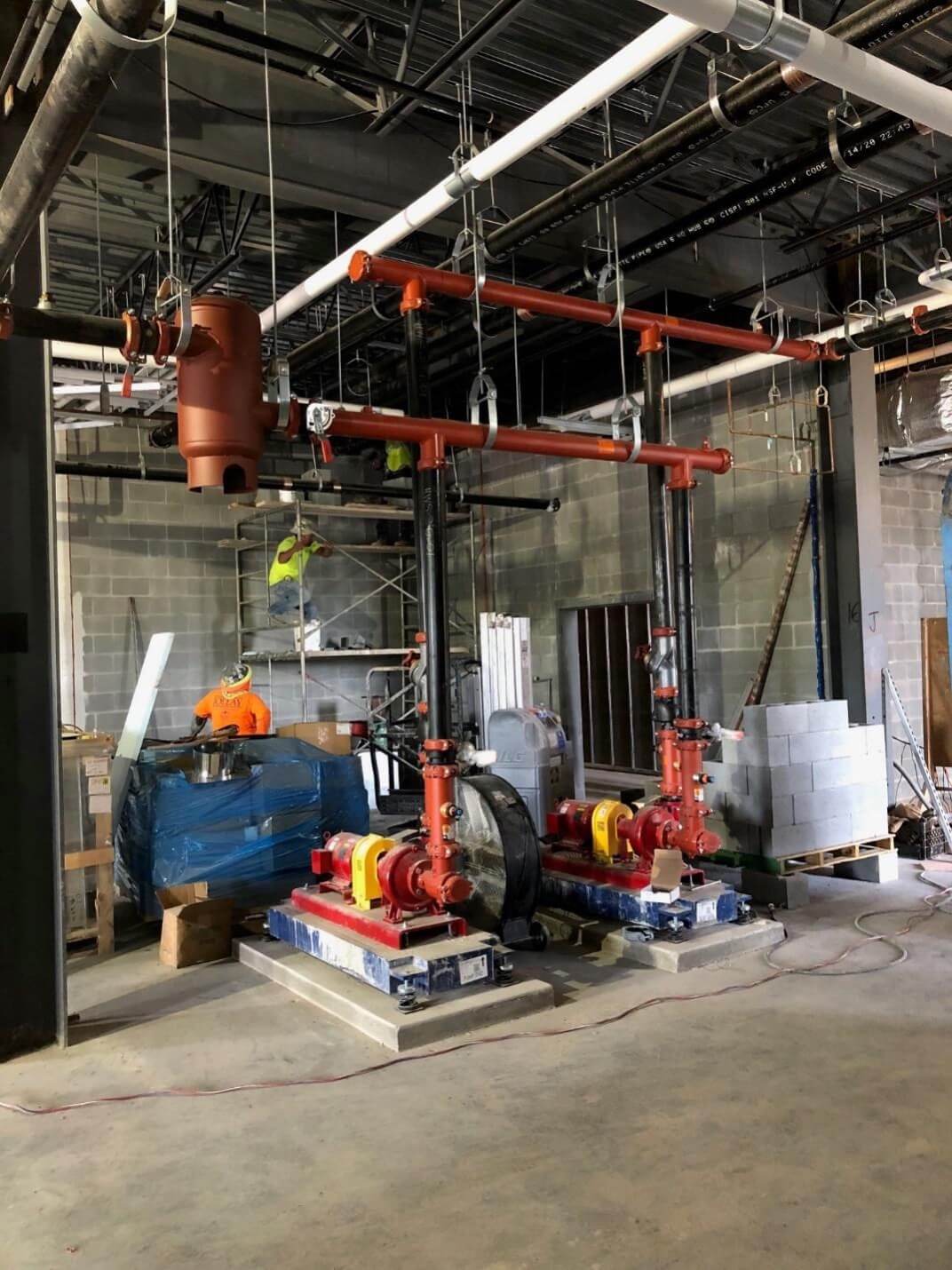 For a new, state-of-the-art medical school campus, Maxair Mechanical saved valuable time by installing "miles of piping" using Victaulic products rather than welding and relying on Victaulic's 3D models of the mechanical space to anticipate potential pitfalls and avoid costly delays. Streamlining processes at every opportunity, Maxair completed the project on time, despite labor and supply chain challenges. Victaulic is a major sponsor of MCAA23.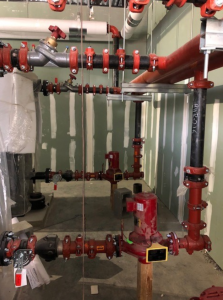 The new Mercer University School of Medicine in Columbus, GA, boasts 77,000 square feet of classrooms, research facilities, and office space. To support it, Mercer University needed a sophisticated, reliable mechanical system that would keep students and faculty comfortable and safe while also providing temperature control to critical areas, such as a gross anatomy laboratory and vivarium.
Mercer University tasked NBP Engineers Inc. and Maxair Mechanical with installing four mechanical spaces at the new site, which included three boilers, chilled and heating water piping and pumps, a condenser system, and five dedicated air handling units for the laboratories.
Working under a tight completion deadline, Doug Polley, Maxair's senior project manager, knew they needed to incorporate strategic solutions to compress their schedule and mitigate risk. Victaulic was the ideal partner for the job.
Setting Up for Success
The mechanical rooms required precise layouts to fit the necessary equipment and piping. Optimizing the spatial design was also a priority, as it would simplify the initial installation and facilitate future maintenance and servicing for Mercer University. The Victaulic Virtual Design and Construction (VDC) team was fundamental to meeting the project's demands.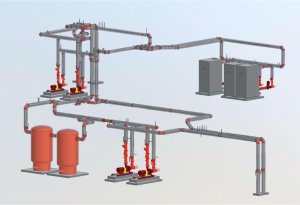 "Victaulic used their expertise to create 3D models of the mechanical spaces, which proved hugely advantageous in the BIM [building information modeling] process," Polley said. "The 3D modeling enabled us to optimize the room layout, identify potential issues ahead of time that might have wrecked the schedule, and put solutions in place during the design phase that avoided costly rework."
Dale Heiring, principal at NBP Engineers, Inc., added, "We were pleased with the consistent support Victaulic provided. The team reviewed all our specs—which are extremely thorough—and they made sure every detail was accounted for."
Navigating Challenges
When Maxair Mechanical first bid on the project in the fall of 2020, they were prepared to work through a certain degree of uncertainty. Globally, the COVID-19 pandemic affected the available skilled labor pool and caused supply chain disruptions that directly affected construction schedules.
"It was constantly a race to keep up on the project. It was quite challenging. There were moments that seemed impossible," Polley said.
Challenges ranged from finding sufficient staff to substitute workers when outbreaks spiked to delayed material arrivals because delivery drivers struggled to locate people at drop-off locations on the large campus. But Maxair was determined to complete the work on schedule—and they did.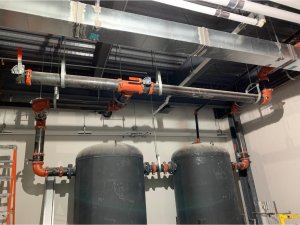 The thoughtful and clear design and layout of the mechanical space, combined with the efficiency of Maxair's new fabrication shop, enabled workers to keep pace despite delivery delays. Onsite, pipefitters worked off of a detailed spool map, developed by the Victaulic VDC team, that streamlined installation, while the grooved couplings, fittings, valves, and equipment modules proved easy and fast to install.
"If we had welded everything, it would have been very challenging to maintain the schedule," Polley said. "We had miles of piping to install throughout a large, two-story medical building, and we were working with many complex systems."
"Once the materials and units arrived, it didn't take long to install the Victaulic product, the mechanical rooms were laid out well, and the designs were easy to follow," said Guy Cozzolino, Maxair's pipefitting coordinator.
A Productive Partnership
Despite unfavorable supply chain conditions that complicated this highly sophisticated mechanical installation, Maxair Mechanical and NBP Engineers, Inc. delivered the full scope on schedule. By partnering with Victaulic and engaging its VDC services, the engineers and mechanical contractors streamlined the entire process before materials were even purchased.
Mercer University School of Medicine at Columbus welcomed its inaugural class of medical students to the new campus in December of 2021. "It's a win for Mercer that their students got this state-of-the-art facility that is well thought-out from the design phase to the final product," Polley said.
For more information, visit www.victaulic.com. MCAA thanks Victaulic for being a major sponsor of MCAA23.