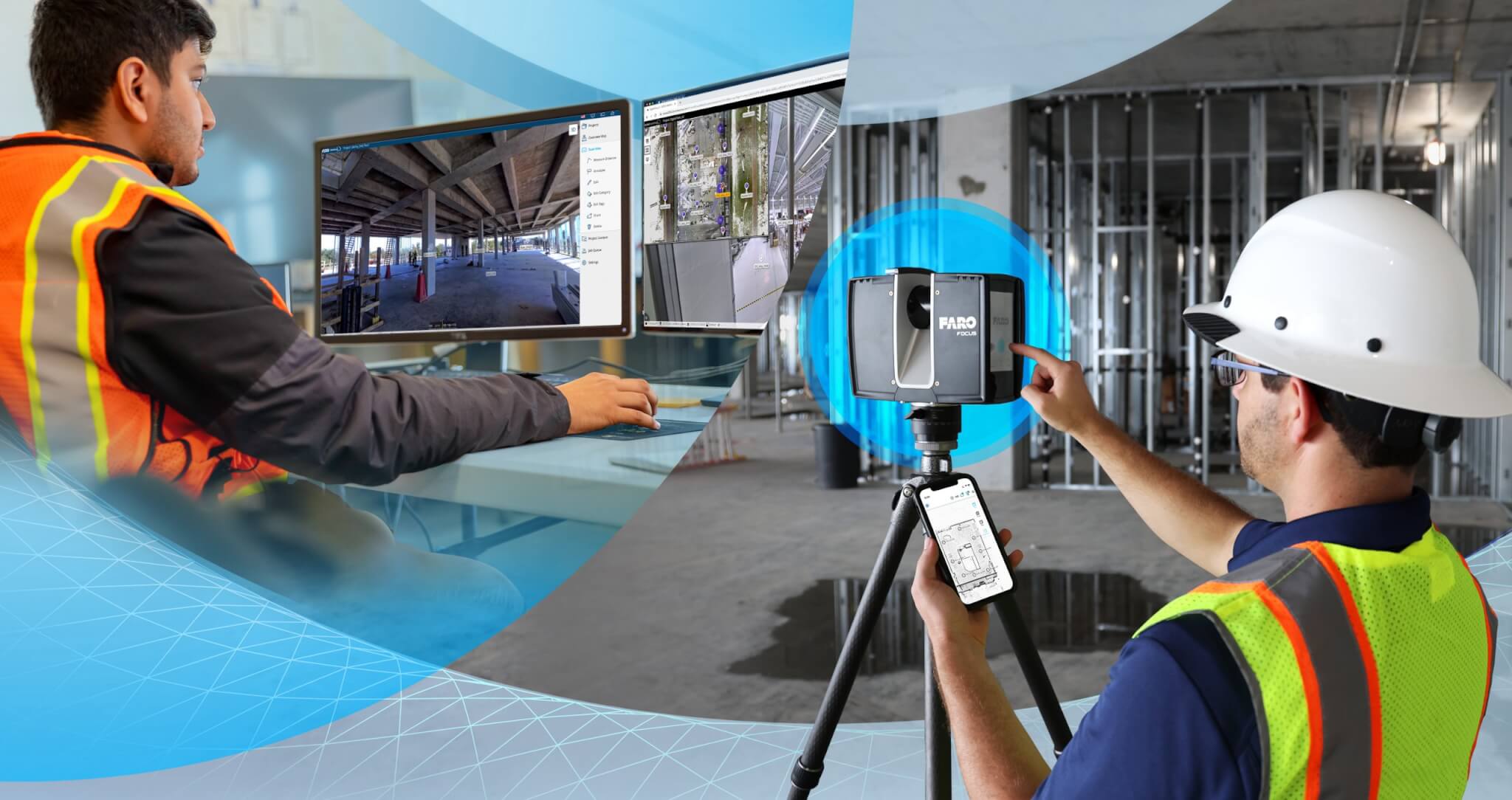 When processes are not aligned at every stage of a construction project, costly delays and unnecessary expenses are inevitable—and in the worst-case scenario can even result in legal disputes. Communication with stakeholders, the ability to monitor site progress, and the interconnected nature of construction work can all pose challenges to your bottom line.
However, if you streamline your construction progress management, you can mitigate risk and avoid losses. Here are five ways that 3D reality capture can help you avoid poor process management that could result in lost income.
Avoid Costly Project Disputes
According to an Arcadis report, the global average cost for construction disputes in 2021 was $52.6 million, and disputes lasted an average of 15.4 months. Without a tool to track onsite progress accurately at every stage of your project, your organization might be leaving itself open to the risk of legal disputes, which can cost millions of dollars in settlements and legal fees.
Read Arcadis' 2022 Global Construction Disputes Report: Successfully Navigating Through Turbulent Times: Read the Report Here.
Misaligned expectations of construction quality, delays in delivery, and the handoff between contractors are three common areas where construction disputes arise. These risks can be easily avoided with proper documentation and recordkeeping. So, when it comes time for a construction project handover, a comprehensive progress record like 3D reality capture can mitigate the risk of legal disputes.
Build Long-Lasting Customer Networks
If construction progress is not managed, tracked, and communicated efficiently, stakeholders are left in the dark about the status of their projects, which can lead to doubt, confusion, and a reduced likelihood of future business opportunities for your firm.
Without being able to visualize the site in its entirety, stakeholders might need to make regular site visits to gain peace of mind about progress and to ensure that everything is on track. Site visits can be inconvenient, time-consuming, and costly, possibly damaging your reputation with clients. However, by using 3D reality capture tools—such as the FARO® Focus Premium and Focus Core Laser Scanner, alongside the FARO Sphere Cloud Platform—you can capture site conditions in a visual format easily to ensure an up-to-date, as-built record.
Collect Complete As-Built Documentation
Securing repeat jobs with clients is always a positive outcome. With each maintenance and renovation project, contractors must complete and update as-built documentation. If that documentation is not up to date, every time a new project begins, a comprehensive walk-through and additional pre-work must take place before the work is started. These walk-throughs are not only time-consuming but also add to labor costs. Maintaining a reliable as-built record of the site that is updated within a shared, cloud-based platform, such as Sphere, allows you to avoid the extra time and labor costs.
Minimize Expensive Rework
According to a 2018 survey by PlanGrid, in the United States, almost 50% of rework results from miscommunication. The lack of a visual representation of the jobsite and communication that happens in disjointed email threads or group texts can often lead to misunderstanding about what is really happening onsite. Without a shared platform to coordinate, collaborate, and execute plans, decisions can be made based on inaccurate or incomplete data.
Learn more about the PlanGrid survey from this blog: https://blog.plangrid.com/2018/08/fmi-plangrid-construction-report/
In this setting, 3D reality capture provides a huge competitive advantage in profit margins for your construction firm. The accuracy and objectivity it provides prevent many miscommunications that can lead to costly rework.
Make Accurate Cost Estimates
Inaccurate cost estimation can easily lead to cost overrun for your construction firm. Bids that overestimate or underestimate the costs of materials or labor can significantly impact not only the project's completion, but also your firm's bottom line.
Overestimations may lead to a client choosing not to hire your firm at all, while underestimations can mislead clients about the size of the investment—potentially delaying payment to your contractors or project completion, which could result in litigation and damage your company's reputation. These issues are most often caused by a simple lack of good visual data of the jobsite. You can easily avoid inaccurate cost estimations with a fast, accurate 3D reality capture setup.
Minimize Risk With Better Data Faster
When properly implemented, 3D reality capture—from a construction progress management platform like HoloBuilder™ to the accuracy provided by a FARO Focus Premium Laser Scanner—lets your team collect, analyze, monitor, and integrate field data for a variety of specific uses.
By capturing the jobsite in 3D, your onsite and offsite teams can collaborate seamlessly while keeping stakeholders in the loop at any point of the project. Once the project is complete, you will have an accurate, objective progress record to eliminate doubt and minimize the risk of legal disputes, improving the likelihood of repeat business.
For more information, visit www.faro.com.