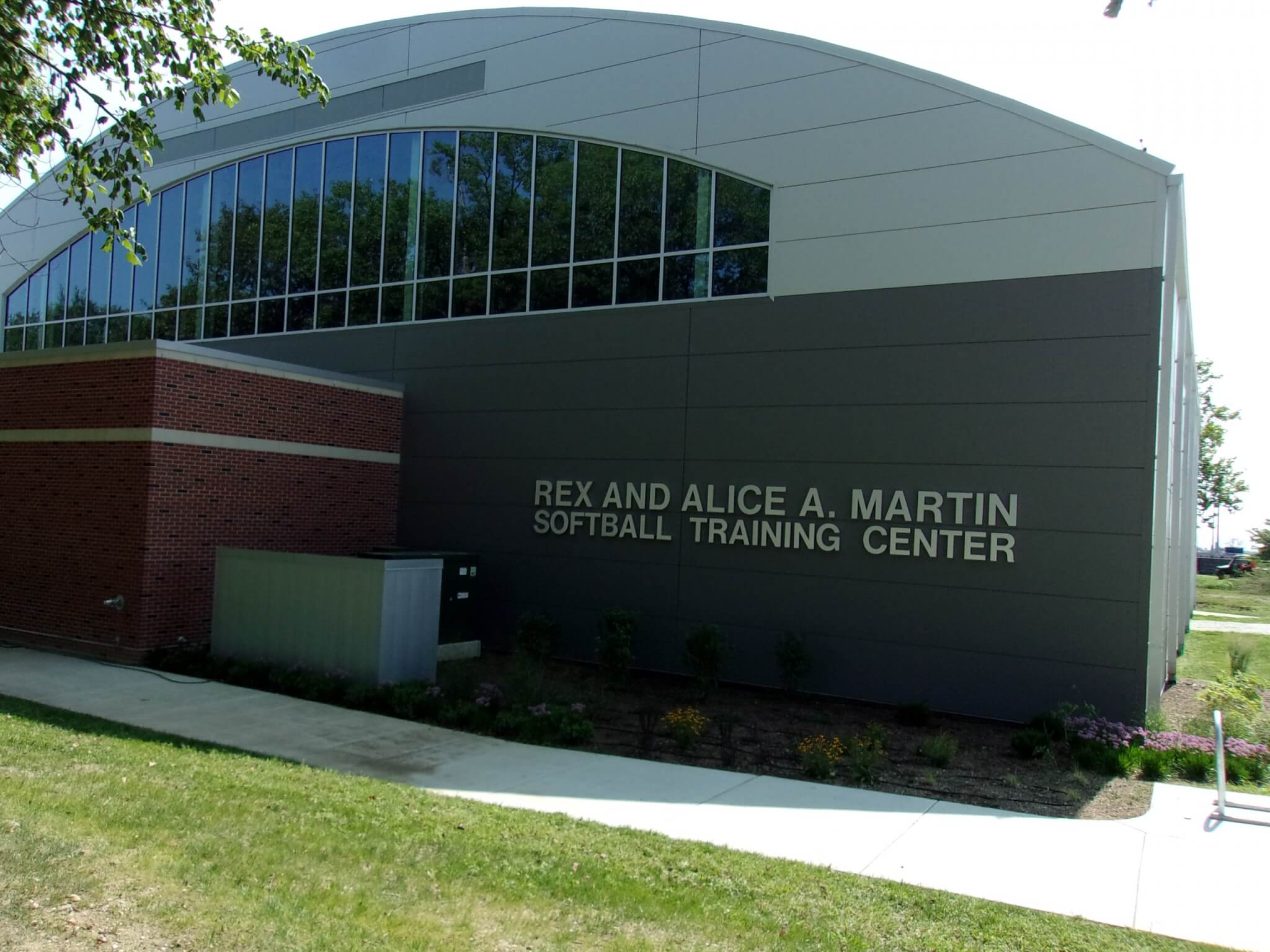 Breaking ground on the Rex and Alice A. Martin Softball Training Center at the University of Illinois in April 2021, A&R Mechanical Contractors, Inc., faced the unique challenges of building during the COVID-19 pandemic and the subsequent supply chain issues. They successfully completed the project on schedule thanks to NIBCO, which manufactures more than 90 percent of its products in the United States. "I would have to say NIBCO was very instrumental in helping A&R Mechanical get this project finished in a timely fashion," said Chris Asklund, A&R Mechanical project manager. NIBCO is a major sponsor of MCAA23.
State-of-the-Art Softball Center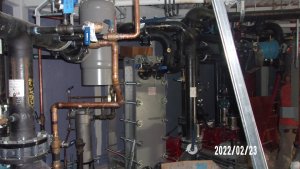 The University of Illinois Division of Intercollegiate Athletics opened the new, state-of-the-art indoor practice facility for the Fighting Illini softball program in time for the start of the fall 2022 school year. The project was funded by a $3 million, lead-naming gift from Rex Martin and his daughters, Ashley Martin and Alexis Martin-Klose, in honor of their late wife and mother, Alice Martin, who received her master's degree from the University of Illinois, one of the top schools in architectural engineering, mechanical engineering, and electrical engineering.
The $6-million training center provides a premier indoor performance and development facility for Fighting Illini softball student-athletes. The structure, measuring approximately 13,000 square feet, was constructed as an addition to the existing softball clubhouse and includes a full, collegiate-size infield as well as hitting and pitching cages with retractable netting. The center's ability to host full infield practice is rare among comparable softball training facilities. Other features include a new recruiting lobby and hall of fame, an expanded player lounge, restrooms, increased storage, and improved parking.
Overcoming Supply Challenges
A&R Mechanical, a fourth generation, family-owned company that started in 1925 in a small garage in Urbana, IL, took on the project in the midst of exceptionally uncertain times. Asklund, who has been in the pipefitting trades since 2001, said, "The global material shortages that we witnessed as a result of the pandemic definitely had an effect on the project schedule, but fortunately it was minimal, thanks in part to NIBCO that always had the valves we needed available."
The University of Illinois project was the first large-scale project that A&R Mechanical had collaborated with NIBCO on. "We used a lot of NIBCO products on this project and the inventory was strong—we really depended on NIBCO during COVID when the world was experiencing uncertain supply chains," Asklund added.
A variety of NIBCO valves were specified for the project—from butterfly valves and iron check valves to ball valves and bronze check valves, ranging in sizes from 1/2" through 4". Sold through distributor Ferguson-Lafayette for the project, the valves (mainly soldered and threaded) were used for the installation of the new hydronic system, including new boilers, air curtains, pumps, fan coil units, and heat exchangers.
Partnering for Success
"We were familiar with NIBCO valves and had found them to be easy to install and reliable on past projects," said Asklund. "We were looking for a true partner for this project and we chose NIBCO because of its reputation for high-quality, domestic-made valves and fittings at a competitive price. We also appreciated that during times when material pricing escalation was happening at a rapid pace, NIBCO was very fair and consistent with their pricing."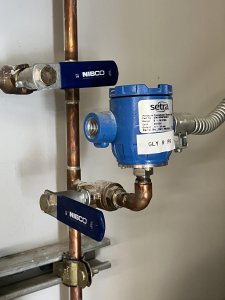 In recent years, A&R Mechanical has expanded its capabilities into virtual design and fabrication. During the pandemic, this proved to be very beneficial.
"We were able to design at the A&R Mechanical facility onsite with VDC (virtual design and construction)," explained Asklund. "Ninety percent of the project was prefabricated offsite at our shop, in a controlled environment."
A&R Mechanical's VDC department laid out the mechanical room and the perimeter piping. The prefabricated portions were built in the prefab shop and were delivered in pieces to the project site and then constructed onsite. A&R Mechanical was able to keep its workforce down in the facility and keep everybody together in one spot, which helped during COVID-19 and aided with keeping the project on schedule.
At the fabrication shop, NIBCO arranged "lunch-and-learns" for the A&R Mechanical team to share best practices and training for valve, solder, and press installation. "It was great to be part of this project and partner with NIBCO. Not only did they provide a reliable product that met the specs, but they were great to work with, and the on-time deliveries were invaluable," said Asklund. "This project definitely had some unique challenges, but with the collaboration of all the partners involved, the job got done."
The project achieved LEED silver certification and stands as a testament to the resolve, ingenuity, and hard work of all involved. A true collaboration between all the stakeholders—the Martin family, the University of Illinois Engineering and Capital Projects teams, NIBCO, A&R Mechanical, IMEG Engineering, Ferguson Enterprises, and Williams Brothers Construction—who came together to deliver a premier indoor training and performance facility that honors the memory of Alice A. Martin and will benefit Fighting Illini softball student-athletes for generations to come.
For more information, visit www.nibco.com. MCAA thanks NIBCO for being a major sponsor of MCAA23.