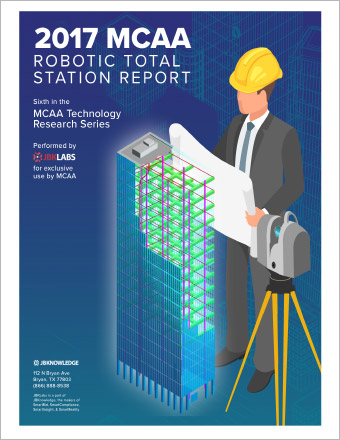 MCAA Robotic Total Station Report
This sixth report in the MCAA Technology Research Series was written by our partners at JBKLabs exclusively for MCAA. When used in concert with BIM, robotic total stations have the potential to drastically improve productivity.
A companion webinar is scheduled on September 6 to accompany the report and provide further detail on the research. visit the MCAA Events page to register.
Construction Technology Inititiative
Featured Resource
Technology