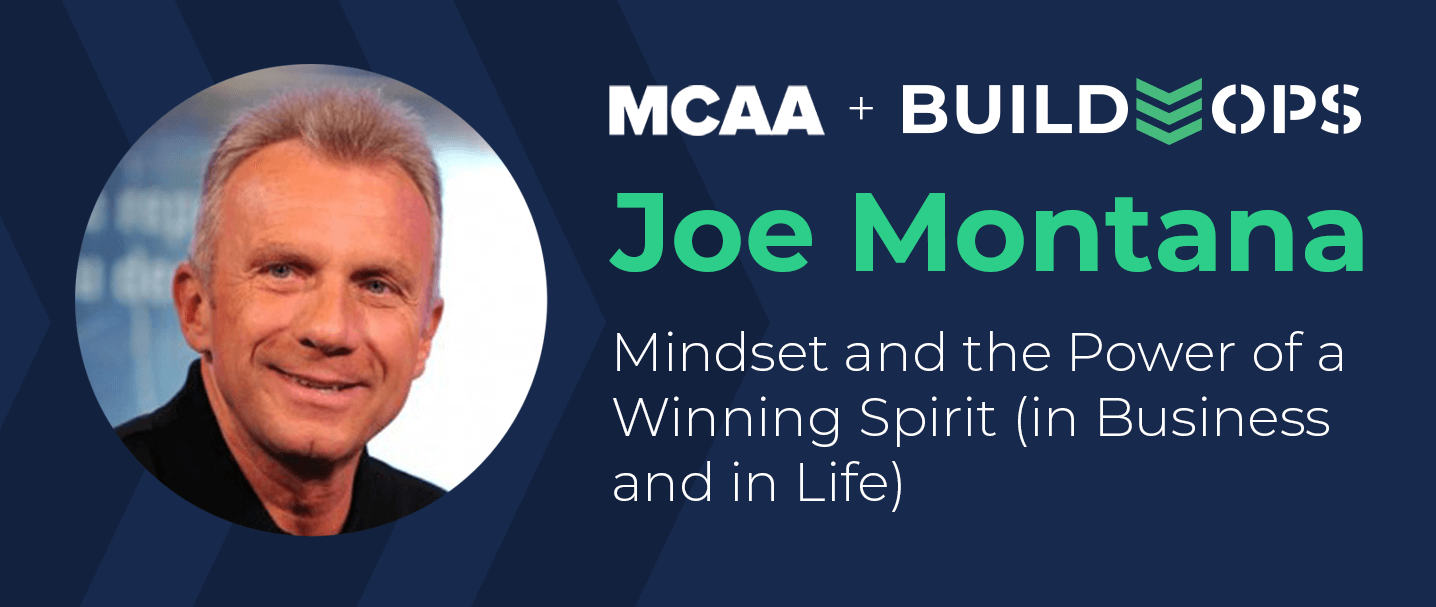 You can now watch our latest webinar from June 17th with football legend turned entrepreneur, Joe Montana, co-hosted by BuildOps CEO and Co-founder, Alok Chanani. Joe shares his take on leadership, teamwork, and how to be your best in every situation with real life examples on and off the field.
Widely considered the best NFL quarterback of all time, Joe Montana personifies performance excellence and personal integrity both on and off the field. Yet the word most closely associated with him is not winner — it's leader. He led the 49ers to 4 Super Bowl wins with unflappable poise and will forever be known as one of the toughest quarterbacks of all time.
Since his retirement in 1994, Joe has been active and successful in the Venture Capital world. In 1998 he co-founded the fund of funds, HRJ Capital, where he was an acting partner until 2004. At his departure, HRJ Capital was managing over $900M and investing across venture funds, leverage buyouts, hedge funds and real estate. In 2005 Joe co-founded Modern Bank, a commercial bank based in New York City which specializes in commercial loans and remains active today. He served as a board member from 2005 until 2010, when he began angel investing under the mentorship of Ron Conway. A handful of his investments include Pinterest, DropBox, Weave, CoreOS, ShipBob, OpenListings (acquired by OpenDoor), and Caliva. During this time, he also became an early investor in House Spirits, which recently sold off their Aviation Gin to Diageo, later made famous by Ryan Reynolds. In 2015, Joe turned his passion for investing into Liquid 2 Ventures, and brought together the core partners that still remain today.
Related Articles