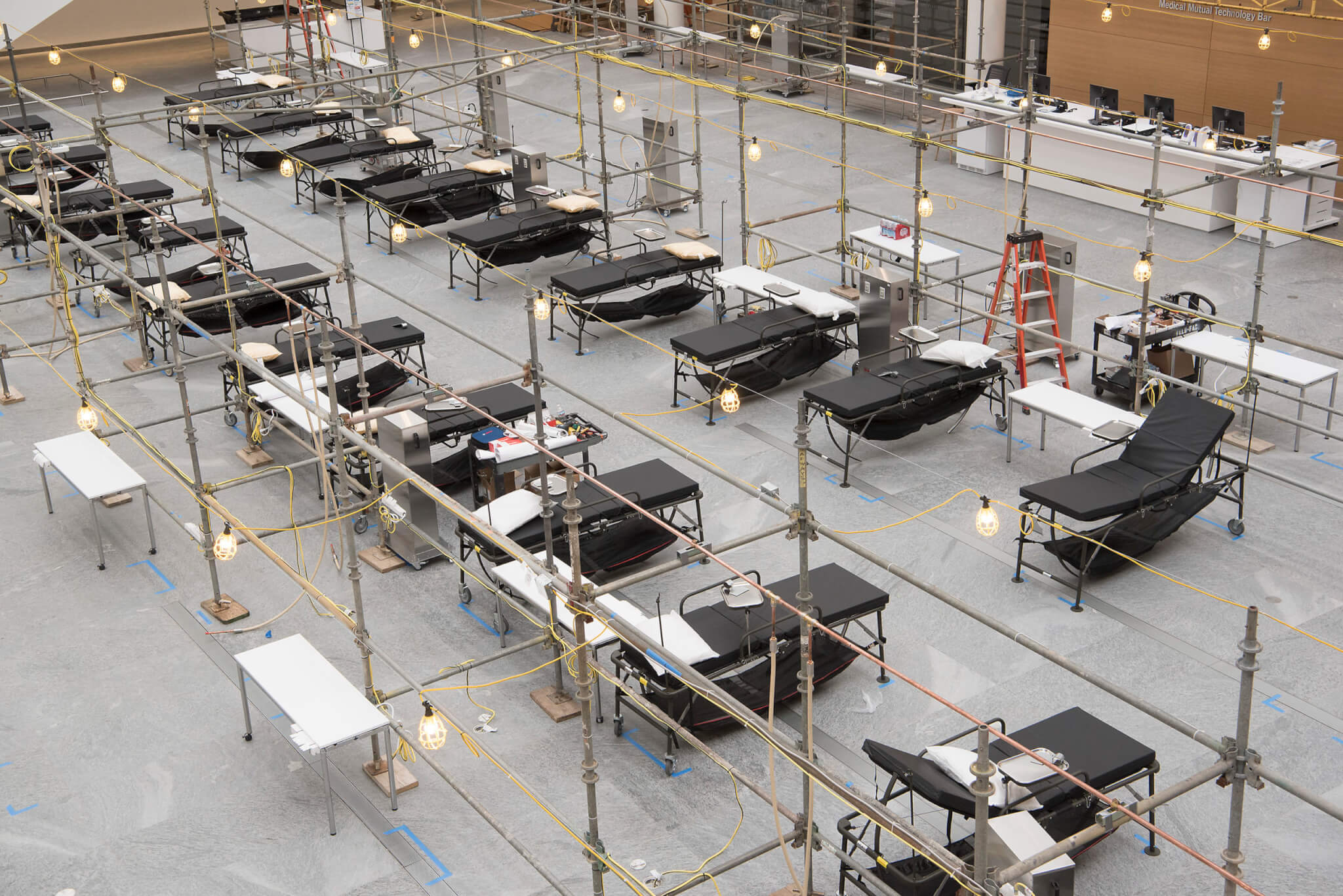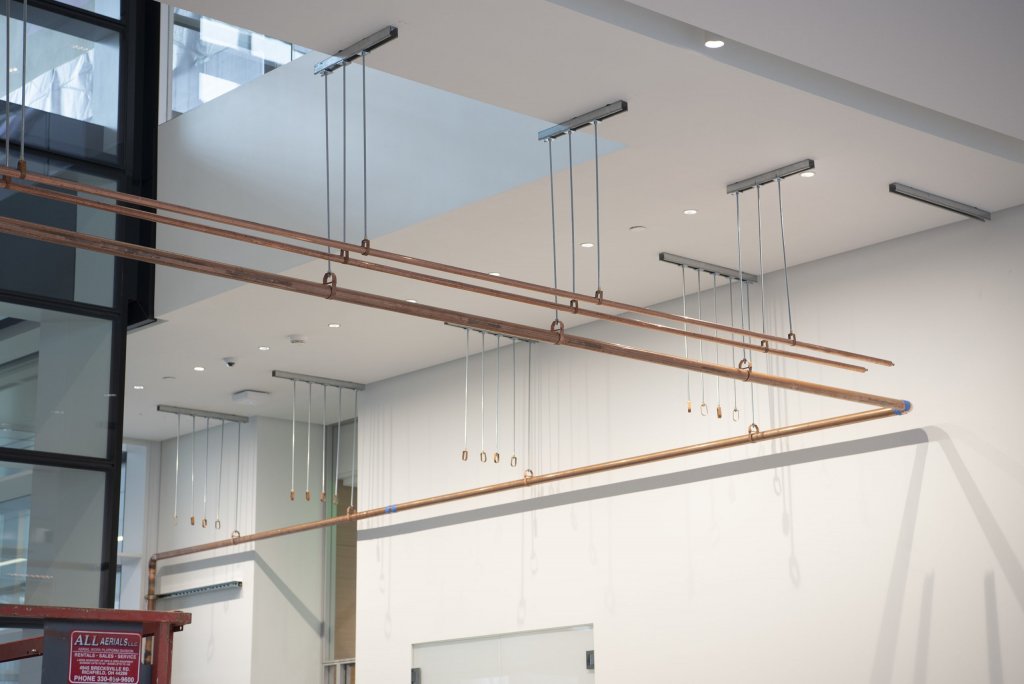 MCAA member companies have overcome scheduling and other challenges brought on by the COVID-19 pandemic in order to serve our communities. MCA of Cleveland member Smith & Oby Company's work on the conversion of Cleveland Clinic's Health Education Campus (HEC) main building into a COVID-19 surge hospital is just one example.
The temporary hospital is one part of Cleveland Clinic's strategy to be fully prepared to meet the needs of the community during this rapidly evolving situation.
The facility, called Hope Hospital, offers onsite care for COVID-19 patients with short term needs. These are patients who do not require ventilators or large amounts of oxygen. The entire project was accomplished in less than a month. The four-story, 477,000-square-foot building can accommodate up to 1,000 hospital beds.
Edmund S. Sabanegh, Cleveland Clinic's President of Main Campus and Regional Hospitals, praises all of the project partners, saying, "There's really no precedent for us doing something this big this quickly. It's been amazing to watch clinical leaders and operations, construction, design and nursing teams all come together in a very short window of time and literally build a thousand-bed-capability facility that rivals fixed buildings in many parts of the country. "
Members like the Smith & Oby Company continue to adapt to the COVID-19 situation to help provide the best patient care in the safest way possible. We are all in this together.
Related Articles