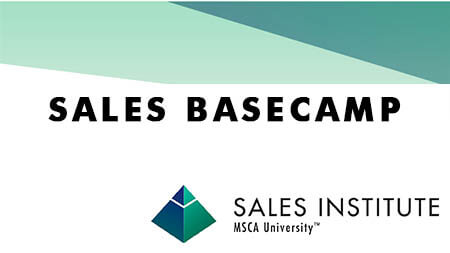 The next Sales Basecamp will be held February 10 – 11, 2020 at the Sheraton Charlotte Airport Hotel in  Charlotte, NC.
This two-day program  is for anyone new to the sales function or the HVACR and plumbing industry who is preparing for a career in sales. This highly interactive course will prepare recent hires or employees new to a sales position with all the relevant skills necessary to confidently sell HVACR and plumbing services while creating added value for the customer.
The program was developed by a task force of MSCA contractors in partnership with Nancy Bandy, lead instructor for this program, an accomplished professional with over 30 years of corporate training and organizational design
experience.
Class size is limited, so make sure to sign-up today!
An additional Sales Basecamp Program will be held on April 6 – April 7, 2020 at the Kansas City Airport Marriott in Kansas City, MO. Click here for more details.
Related Articles