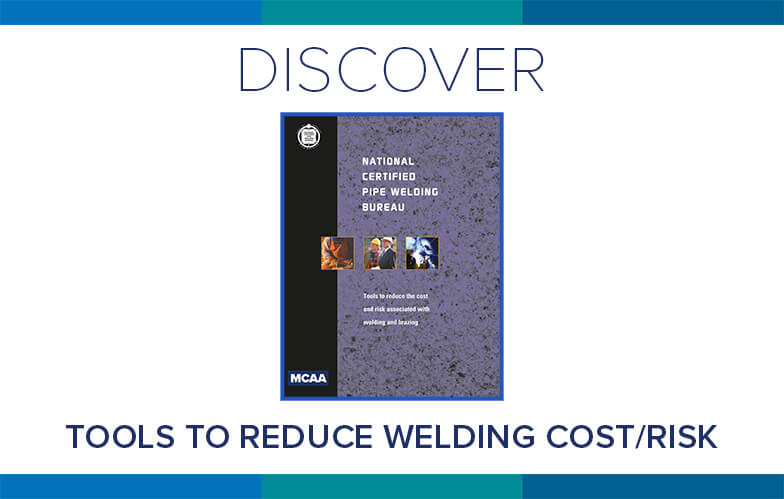 Each week, MCAA will highlight one or more of the educational resources that are free to MCAA members as a benefit of membership. This week, we focus on Tools to Reduce the Cost and Risk Associated with Welding and Brazing. This resource highlights the many ways that the National Certified Pipe Welding Bureau (NCPWB) keeps contractors informed about welding and brazing technology, and simplifies welding and brazing qualification practices.
You will learn how the NCPWB can help your company:
Save time by using qualified welding and brazing procedures
Lower your cost of qualifying welding and brazing procedures
Reduce your risk of noncompliance
Access qualified welders nationwide
Access technical experts in welding and brazing
Access local and national educational programs
You Might Also Like These Resources
Have Questions or Need Personal Assistance?
Contact MCAA's Nick Nikpourfard.
Related Articles