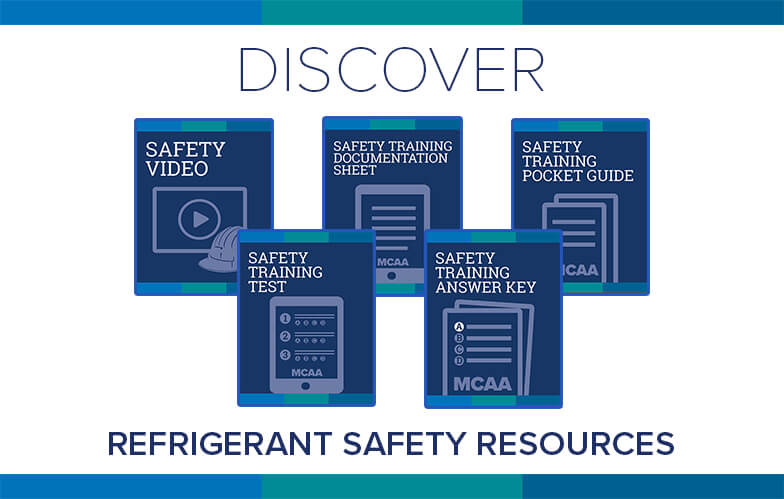 Each week, MCAA will highlight one or more of the educational resources that are free to MCAA members as a benefit of membership. This week, we focus on MCAA's new safety training video Master the Hazards: Refrigerant Safety for Mechanical Service Technicians and its accompanying materials. This video provides essential information on the potential hazards associated with refrigerants, the ASHRAE refrigerant safety group classification system, proper use of refrigerant safety data sheets to identify the hazards and appropriate protective measures, and how to prepare for unexpected refrigerant releases.

The video comes with a pocket guide that highlights key training points, a training documentation sheet, a 20-question multiple choice test, and a test answer key.
For additional, in-depth coverage of many of the topics in the manual, including training videos and materials, visit the Direct Links to MCAA & MSCA Safety Resources page.
Have Questions or Need Personal Assistance?
Contact MCAA's Pete Chaney.
Related Articles