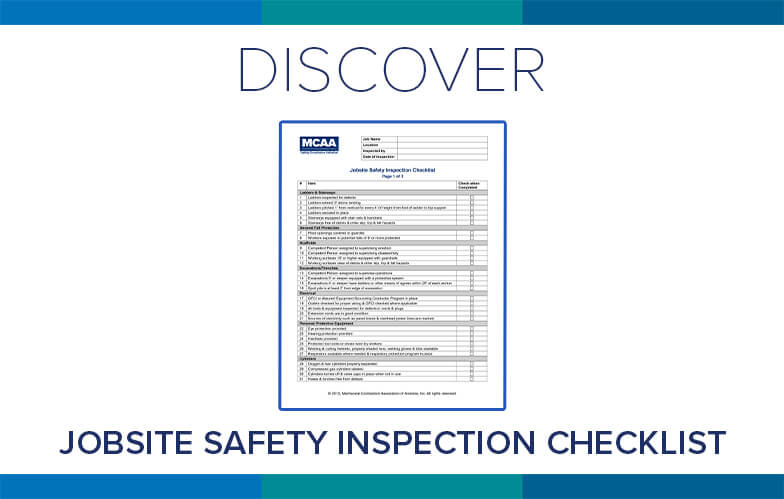 Each week, MCAA will highlight one or more of the educational resources that are free to MCAA members as a benefit of membership. This week, we focus on MCAA's Jobsite Safety Inspection Checklist. This checklist can be easily customized to help keep you organized and on track when you perform safety inspections.
Topics covered by the basic checklist include:
Ladders & Stairways
General Fall Protection
Scaffolds
Excavations/Trenches
Electrical
Personal Protective Equipment
For additional safety-related resources, including training videos and materials, visit the Direct Links to MCAA & MSCA Safety Resources page.
Have Questions or Need Personal Assistance?
Contact MCAA's Raffi Elchemmas.
Related Articles