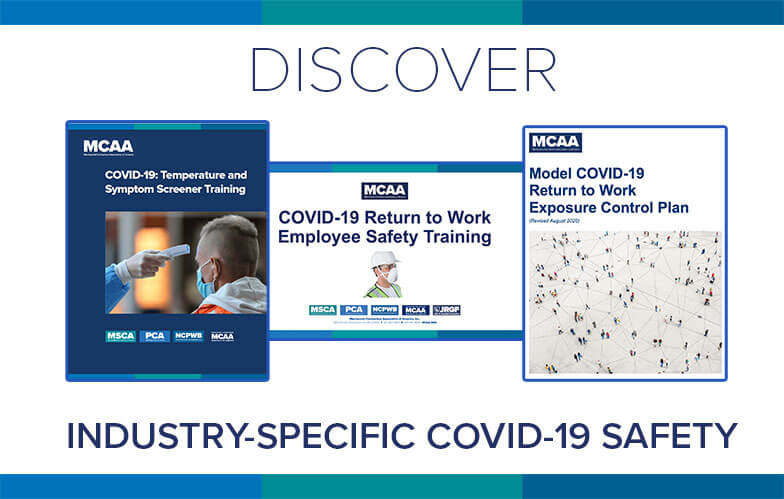 Each week, MCAA will highlight one or more of the educational resources that are free to MCAA members as a benefit of membership. This week, we focus on MCAA's industry-specific COVID-19 safety resources, because nothing is more important than the health and safety of your workforce.
MCAA's Safety Excellence Initiative offers these COVID-19 resources:
You Might Also Like MCAA's Other Safety Resources
Learn more about safety and health in our industry and access safety-related resources in these locations:
If you have questions about any of these resources or MCAA's Safety Excellence Initiative, contact Pete Chaney.
Related Articles