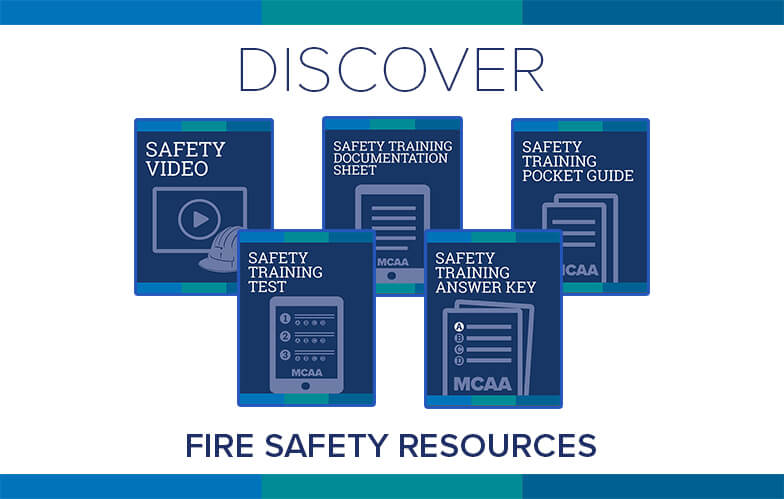 Each week, MCAA will highlight one or more of the educational resources that are free to MCAA members as a benefit of membership. This week, we focus on MCAA's Fire Safety Training Video and its materials. This video will teach your workers to recognize common causes of jobsite fires and how to prevent them.
Your workers will learn about:
Health effects of smoke inhalation and burns
Common causes of jobsite fires
Proper fire prevention techniques
Safe fire response, including knowing when to fight the fire and when to get out and leave it to the professionals
The video comes with a pocket guide that highlights key training points, a training documentation sheet, a 20-question multiple choice test, and a test answer key.
Download the Video and Accompanying Materials
Video | Pocket Guide | Documentation Sheet | Test | Answer Key
Have Questions or Need Personal Assistance?
Contact MCAA's Pete Chaney.
Related Articles