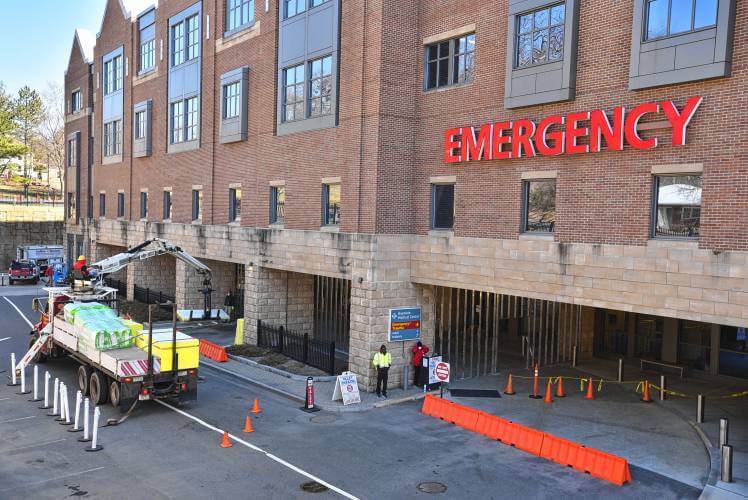 MCAA members are continuously building facilities to serve the surge of COVID-19 patients in their communities. New England MCA, Inc. member Harry Grodsky & Company, Inc. is just one example. The company recently completed work on a rapid response triage outside the Baystate Medical Center in Springfield, Massachusetts.
The triage enables medical staff to quickly screen patients to determine which ones are the sickest and need the most immediate care. In addition to the patient care benefits, the triage helps prevent the hospital staff from becoming overwhelmed by overcrowded facilities.
Designed to handle between 30 and 40 patients at a time, the triage is fully equipped, meaning staff can treat patients without entering the hospital's main building.
In delivering facilities like this one, MCAA members like Harry Grodsky & Company, Inc. are helping to ensure that COVID-19 patients are tested and treated quickly, keeping our communities safer for all of us. We are all in this together.  
Related Articles