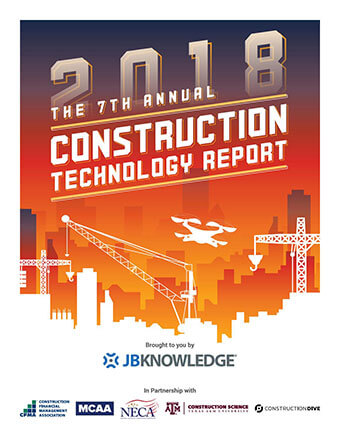 The latest Construction Technology Report, released this week by JBKnowledge and sponsored by MCAA, revealed new trends for the industry. The survey goes in depth on spending, software use and processes that contractors are taking advantage of.
One notable trend identified involves R&D and having dedicated staff and direction to research new technology. The survey quotes one participant, "We've established a Chief Innovation Officer role who oversees R&D and quality.  We R&D new products, materials and technology using existing staff (vs. full-time), but we do have a process for identifying and assessing materials & tech."
MCAA has also seen a rise in the R&D focused staff among its members with a new role emerging called a Construction Technologist, or ConTech for short. Sessions are planned to discuss this at both the upcoming Construction Technology Conference in January and the MCAA Annual Convention in March.
Related Articles