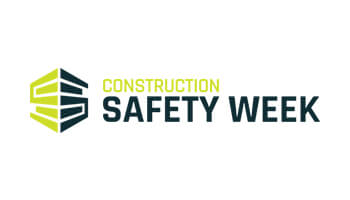 Celebrate Construction Safety Week along with MCAA May 3 – 7, 2021 by revisiting best safe work practices on fall prevention and protection with your pipefitters, plumbers, service technicians, welders, and fabrication shop workers. The resources you need are available free as a benefit of your MCAA membership. Each day during Construction Safety Week, we will highlight one or more of these resources.
Here's what to expect:
Monday – Ladder Safety Worker Training Video/Accompanying Resources
Tuesday – Fall Prevention & Protection Worker Safety Training Video/Accompanying Resources
Wednesday – Model Fall Protection Program
Thursday – Model Fall Rescue Safety Program & Plan
Friday – A recap of all of the highlighted resources
Check Out All of MCAA's Safety Resources
Learn more about safety and health in our industry and access safety-related resources in these locations:
If you have questions about any of these resources or MCAA's Safety Excellence Initiative, contact Pete Chaney.
Construction Safety Week was started in 2014, when more than 40 national and global construction firms comprising the Construction Industry Safety Initiative (CISI) group and the Incident and Injury Free (IIF) CEO Forum joined forces with a single aim: to inspire everyone in the industry to be leaders in safety.
Related Articles